POC creators unite in a global celebration that highlights traditional dress, challenging the app's algorithm in the process.
Gen Z's app du jour, TikTok is a hotbed of challenges, dances, and trends. Forever growing in popularity, in recent months the video-sharing platform has gone trans-national and trans-generational, the latest hype to grace its For You Page a celebration of traditional dress synonymous with users' cultural heritage.
The newest hit of 15-second-fame is known as #FashionEdit and sees teens and 20-somethings of colour proudly revel in their diversity, showing off stunning ensembles that include vibrant Nigerian Igbo attire, Native American headwear, and dazzling saris (to name a few of the countless entries).
Putting one's personal aesthetic on full display is nothing new – fashion content has been thriving on TikTok from its beginning – but taking this trend and turning it into a display of intercultural appreciation has inspired a slew of new videos.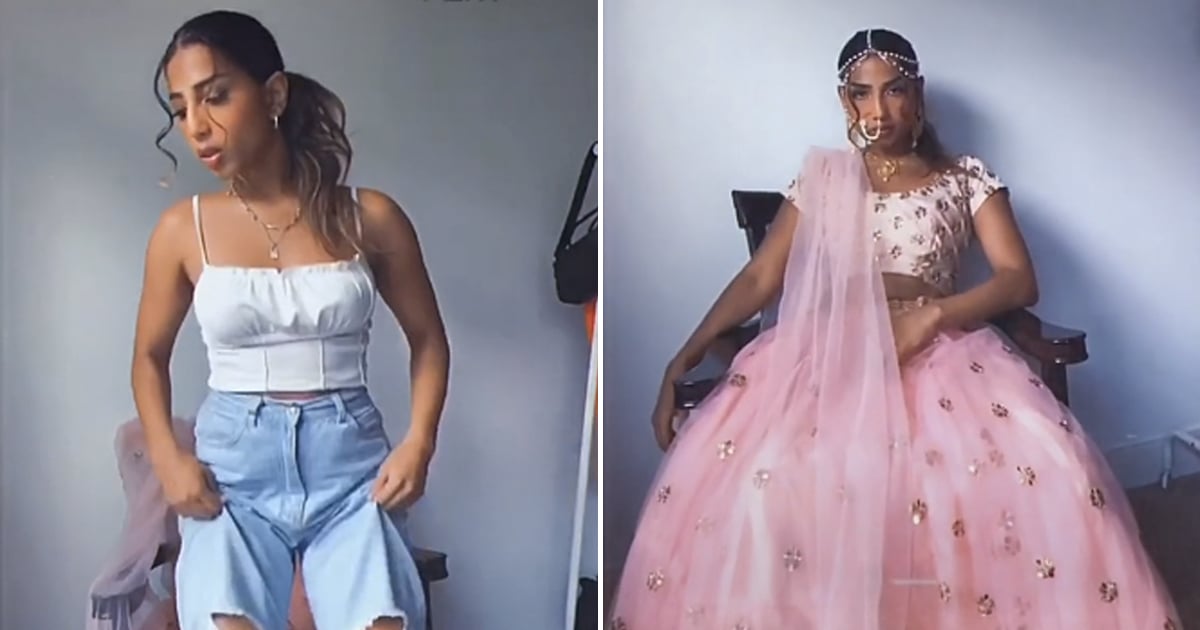 'I feel like this trend gives people a glimpse into different traditions that we're not used to seeing, letting us appreciate each other's heritage more,' says  Milan Mathew, who started the challenge with a video that's since amassed a whopping 11.4 million views. 'I think it's amazing how posting one video can be so educational for the whole world. I love being able to show people the culture that has made me who I am today.'
On why she believes the clip has struck such a significant chord with others, Mathew explains that other POC users felt inspired to embrace their culture under her precedent. 'I had the confident vibe and I was building up a community,' she adds. 'It's good to see you don't have to change your culture or be assimilated in a certain way to be accepted by society.'
Unfortunately, while this is promising for an app that's been heavily criticised in the past for suppressing non-white content within its algorithms, stereotypes persist. With hate pages perpetuating harmful compartmentalisation by spewing vitriol in the comment sections of these videos, #FashionEdit has drawn attention to quite how much work is still yet to be done.