In a long-awaited step towards reducing pollution, the British government is poised to phase out certain products and replace them with biodegradable alternatives.
Two years ago, the extent of Britain's plastic waste problem came to light.
Though the nation claims to be a world leader in tackling this kind of pollution, it was revealed by Greenpeace that despite our best efforts to protect the environment, more than half of what British authorities say is being recycled is instead ending up overseas piled into mountains, burned, or left spilling into the ocean.
The UK is the second largest producer of plastic on the planet, a statistic that needs to change.
To this end, the non-profit began calling on the government to set legally-binding targets on retailers to cut single-use plastic production in half by 2025.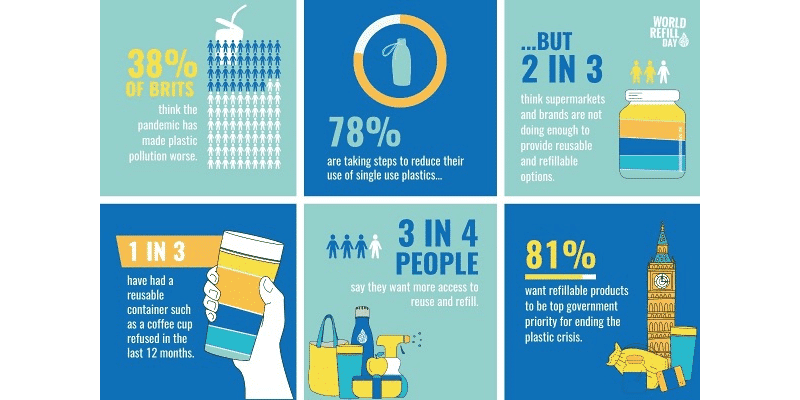 Fast forward to today, and it seems as though their prayers were answered because according to the Department for Environment, Food and Rural Affairs (DEFRA), a suite of plastic products including cutlery, plates, trays, bowls, polystyrene cups, and food containers will be phased out.
While it's unclear when exactly this will come into effect, the move has been welcomed for seeking to reduce the number of single-use plastic items that England uses every year (primarily relating to takeaways, which makes up the largest share of litter in the Earth's seas).
Figures suggest that, at present, this total amounts to about 1.1bn single-use plates and 4.25bn of such cutlery – only 10% of which are 'recycled.' For this reason, environment secretary Thérèse Coffey is gearing to ban them.
'A plastic fork can take 200 years to decompose, that is two centuries in landfill or polluting our oceans,' she said.