As colleges continue to rely on 'anti-cheating' exam monitoring tech in lockdown, pupils claim they're being treated more like criminals than students.
If you're something of a nervy student you'll know that settling down and feeling comfortable plays a big part in overcoming the whole exam process. The quicker you're able to acclimate to that little wooden desk and the constant ticking of the clock, the better chance you'll have of reaching a solid level of concentration, avoiding distractions, and doing your paper justice.
What doesn't help on any level is that one jittery invigilator that catches your eye every time you reach for your tippex, and strides up and down the sports hall as though they're taking part in a slow marathon. Granted, they may be there to watch out for cheating, but oftentimes their presence can be overbearing and does more harm than good.
Now, take this scenario, remove the human invigilator from the picture, and replace them with a webcam powered by an AI algorithm that constantly monitors for 'suspicious behaviour.' Reckon clearing your head and putting in your best performance would be any easier then?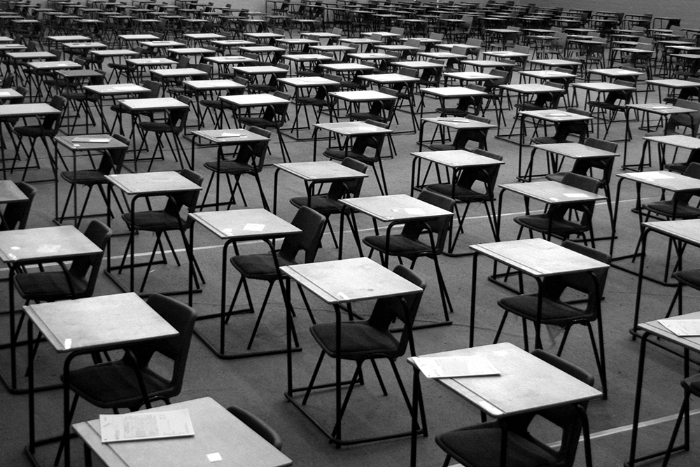 Exam time in lockdown
Back in spring, schools and colleges were scrambling around to find viable ways of navigating the pandemic and providing thousands of students with quality education remotely.
To its credit, schooling has managed to maintain a semblance of normality through the guise of tech, though it's still facing challenges in combatting Zoom-bombing, helping students in need of extra accessibility, and preventing those without decent broadband from falling behind.
As exam time began to roll around, however, the system faced by far its biggest (and most contentious) challenge of 2020, that being: 'How the hell do we stop students from cheating at their computers?' Seniors in academia and tech quickly landed on digital exam monitoring softwares like Proctorio – which claims to identify 'suspicious behaviours' through a pupil's webcam, mic, keyboard, and browsing history -as the key to sniffing out foul play.
Vaguely defined movements with one's eyes and head, as well as mouse behaviours, audio levels, time completion, and the number of faces detected in webcam view can be enough to throw up red flags and log samples to be sent off for review at each institution.
Quickly picked up at more than 400 schools for its affordability, supposed campus-wide instatement in under 48 hours, and its track record in observing upward of 6 million exams in 2019, Proctorio and similar programs have become 2020's standard for keeping watch on students as they round off the year's work.
All sounds awful convenient for those handing the tests out… what about those sitting them?
More than 50,000 year 12s are breathing a little easier tonight after completing today's English exam. 2020 has been a COVID rollercoaster for VCE students, with one in two revealing they're struggling with stress and anxiety. https://t.co/5zYfOfohG3 @EstelleGriepink #7NEWS pic.twitter.com/eDRTs8dFBX

— 7NEWS Melbourne (@7NewsMelbourne) November 10, 2020