The influencer's brand of hyper-toxic masculinity has fostered a cult of violent sexism online. With young men most easily swayed by his disturbing ideologies, Tate's permanent removal from social media should only be the start of confronting what is a much wider issue.
When I first came across Andrew Tate his ramblings were so outrageous and flagrantly misogynistic that I was certain they were a joke.
It wasn't long, however, before I started to pick up on the sinister nature of his content, most of which focuses on his brand of hyper-toxic masculinity.
Videos describing women as 'barely sentient' and tweets claiming we 'put [ourselves] in a position to be raped' made clear that Tate consistently and aggressively creates misogynistic content targeted toward other men.
His gender-based animosity completely disregards progressive moments intended to address sexism such as #MeToo.
Yet, despite feeling sick to my stomach when listening to his radical bigotry, it wasn't his rants that concerned me most; neither was social media's failure to restrict and limit his influence.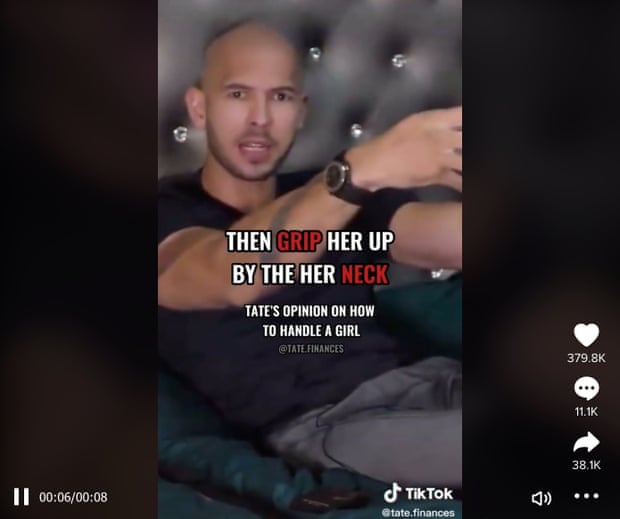 Instead, it was the apparent allure of Tate's alpha-male persona for a growing cohort of young, impressionable men. Sways of a single demographic are being easily swayed by disturbing ideologies and hanging off his every word.
In light of how recently society appeared to acknowledge the threat posed by the incel movement, surely we wouldn't provide an opportunistic businessman to adopt and maliciously spread backwards beliefs, would we?
Apparently we would.
At least, the likes of YouTube, Instagram, and TikTok would, whose moderators neglected to act until a deluge of think-pieces, NGO denunciations, and campaigns to have him removed began to surface.
An effort that finally amounted in Tate's removal from all mainstream platforms. He is now permanently unable to exert any more power over the public consciousness.
My only fear with this Andrew Tate thing is that it will only make his platform and fanbase stronger. I hope it doesn't but there's something about deplatforming ppl that helps them play into the ostracised truthteller trope, leaning on the fact that they're too real for others

— oloni stan account x (@findingmalo) August 23, 2022
According to sociological researcher, Annie Kelly, there's a reason this happened at such a snail's pace.
'There is an effect on social media in which the most radical, hard-line rhetoric rises to the top because it drives so much engagement,' she told VICE in an interview about antifeminism and the far right.
'Plus, the values and behaviours these alphas expound are often really aligned with hustle and bro culture, and then politically as well; often these alpha influencers are very right-wing, outspoken, 'anti-woke', and that resonates with a lot of men.'