By next year, the luxury parent company behind brands such as Balenciaga, Gucci, Alexander McQueen, and Yves Saint Laurent will have officially phased out the use of fur altogether.
Over the past few years, almost every top designer – from Chanel to Prada – has shed animal fur from their collections.
The state of California has outright banned it, Queen Elizabeth II has renounced it, and in 2020, PETA retired its decades-long campaign against the use of fur in fashion, focusing its activism elsewhere.
Now, in a move that's sure to contribute to the material's eagerly anticipated demise (more so than the UK government's so far empty promises to prohibit its sales post-Brexit), French luxury group Kering has announced it will be banning fur across all of its businesses.
While the majority of the brands under its wing committed to this ahead of the policy change – including Balenciaga, Alexander McQueen, and star label Gucci (which chose to forego fur half a decade ago, prompting others to follow suit) – Yves Saint Laurent and Brioni are the latest to join the fray.
This means the entirety of Kering's AW22 lines due to be presented early next year will show no signs of fur.
'For many years, Kering has sought to take the lead in sustainability, guided by a vision of luxury that is inseparable from the very highest environmental and social values and standards,' said CEO François-Henri Pinault in a statement.
'When it comes to animal welfare, our group has always demonstrated its willingness to improve practices within its own supply chain and the luxury sector in general.'
For many, the decision is likely to do with the mass culling of Coronavirus-infected mink in Denmark at the height of the pandemic, which triggered public outcry and heightened demands for the enforcement of an animal product outlaw in fashion.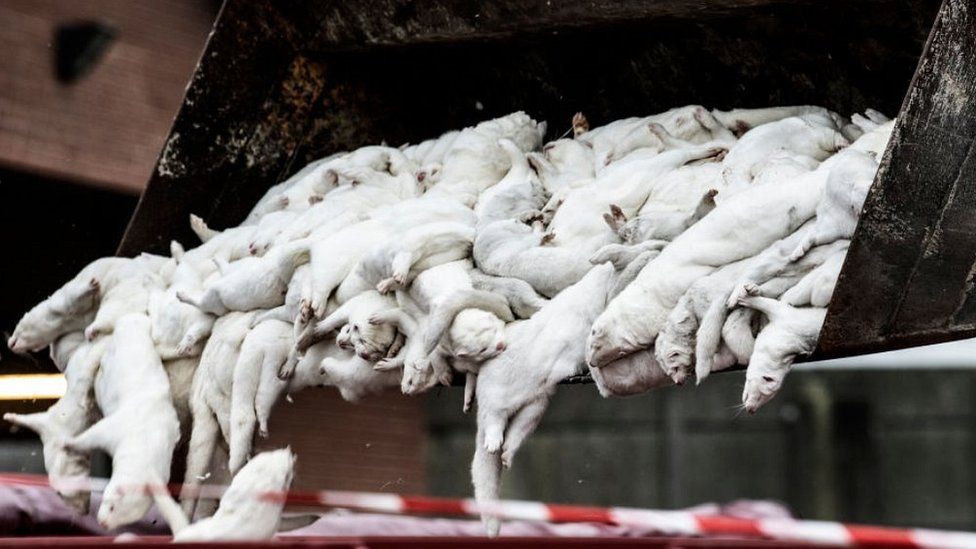 On the back of this and companies recently doubling up on efforts to burnish their sustainability credentials with younger, environmentally conscious consumers, Pinault's beliefs appear to have shifted.