The retailer is set to begin selling vintage garments in 50 stores across the UK as pre-loved fashion moves from niche to mainstream.
As an industry reliant on constantly updating lines, styles, and trends offered up every single season, fashion has always been incredibly fast paced, working at breakneck speed to meet consumer demands.
Its requirement that the supply chain functions at an unhesitating rate has not been kind on the environment and, as is widely known, fashion's enormous carbon emissions make up for 10% of all annual statistics.
Given fashion's focus on delivering an ever-changing range of products, the industry has been reluctant to meet the increasing demand for sustainability.
However, as a result of the current pandemic, consumers – previously taught that trend-chasing is an essential part of modern life – have had time to reflect, and a push for more ethical, socially responsible, and eco-friendly practises.
Enter: Asda, which, as of today will begin selling second-hand clothing in 50 supermarkets across the UK as pre-loved fashion enters the retail mainstream.
Joining forces with specialist trader Preloved Vintage Wholesale (PVW), the move comes after the retailer launched a scheme encouraging customers to take their unwanted garments back to stores.
'In a world where we are becoming more environmentally conscious this partnership will help bring sustainable fashion to the mainstream which is something as a business we strive for in everything we do,' says Steve Lynam, managing director of PVW.
To date, Lynam's company has reportedly saved over 800 tonnes of clothing going to landfill by giving them a new lease of life.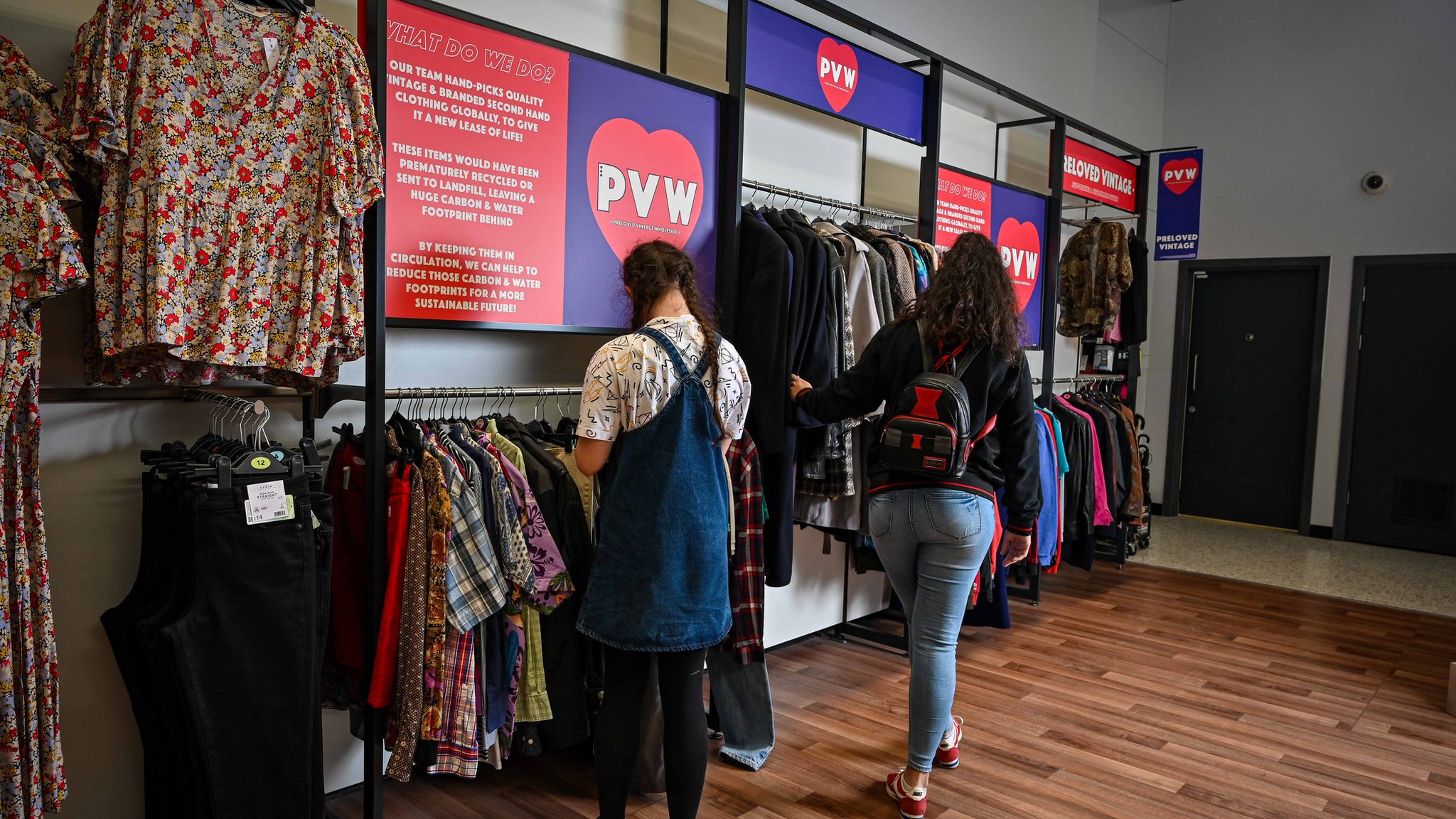 'The more people that buy into the circular economy and shop vintage & retro the bigger impact we will have on climate change.'
Representing a historic first for a UK supermarket (Asda is the country's third largest chain), this movement has been driven by the boom in popularity – particularly among Gen Z – of online trading sites like Vinted, eBay, and Depop.
Not to mention that in the US, Asda's parent company Walmart set up a virtual partnership with vintage dealer ThredUp last year.
These industry changes, emphasised by Asda's newfound emphasis on vintage, demonstrates how rapidly second-hand is moving from niche to mainstream. Fashion analysts like GlobalData's retail analyst Emily Salter now believe that buying pre-owned is becoming an essential part of how consumers purchase.