The protests, which have seen more than 250 million workers go on nationwide strikes, will not end until the Indian government revokes new laws on agricultural reform that could drive down crop prices and devastate earnings.
On November 30, an army of tens of thousands of indignant farmers on foot and in convoys of tractors left their homes amid a pandemic to encircle New Delhi, vowing to keep protesting for however long it takes India's government to roll back recently passed pro-market agricultural policies.
In the two weeks since, they have shut down swaths of the country's transport, staged a day-long hunger strike, and set up vast camps preventing entry to the city for what they're describing as a 'decisive battle' with the central government.
With more than 250 million workers, farmers, and their allies currently participating in a nationwide strike, it's the largest of its kind in human history and will continue until Prime Minister Narendra Modi reverses his decision.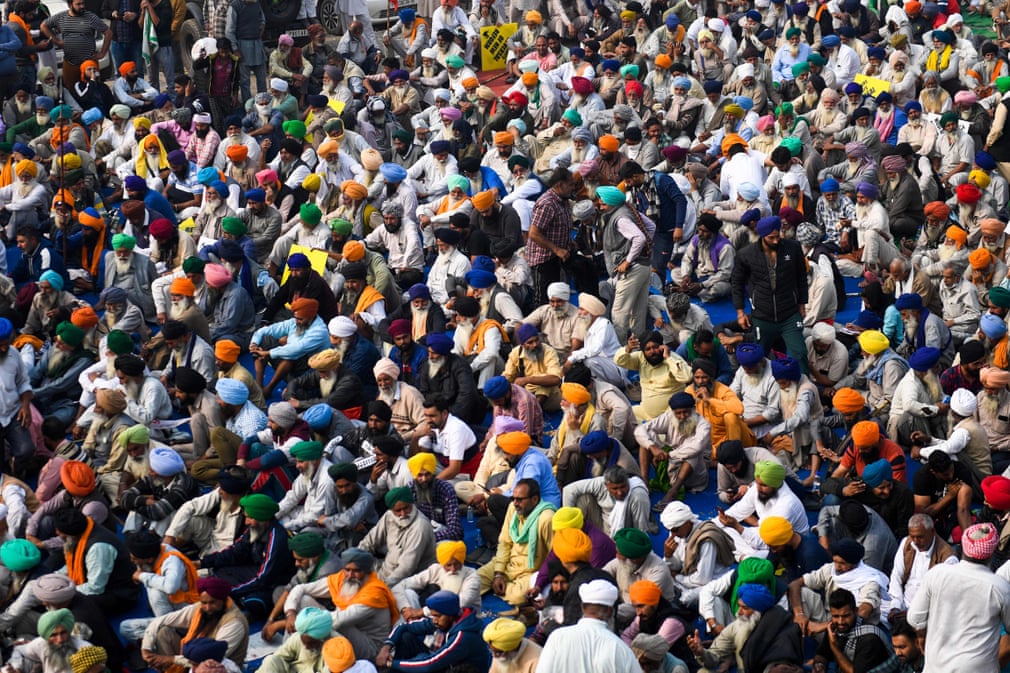 'The huge mobilisation is a powerful expression of growing mass anger, not just against the Modi administration but Indian bourgeois rule as a whole,' says World Socialist journalist, Wasantha Rupasinghe. 'It demonstrates the readiness of workers to fight the ruling elite's onslaught on jobs and wages, along with working and living conditions.'
The three new agriculture regulation laws, which will open up the country's agriculture sector to private corporations and 'modernise an archaic and outdated system' (according to Modi), threatens the livelihoods of farmers by leaving them vulnerable to potential exploitation. Approved in September, this series of reforms will let farmers bypass the government and sell directly to buyers as well as allow traders to stockpile or hoard goods.
This could result in the abolition of the Minimum Support Price (MPS) for grain, giving large corporations the opportunity to exploit farmers into selling their crops for cheaper rates than before to keep up with the market. Modi has justified this by saying it would give farmers more freedom to set their own prices and participate in private investment to increase growth. It's a significant shift from the previous system, where farmers would sell crops through auction at their state mandated markets known as 'mandis,' established in 1964.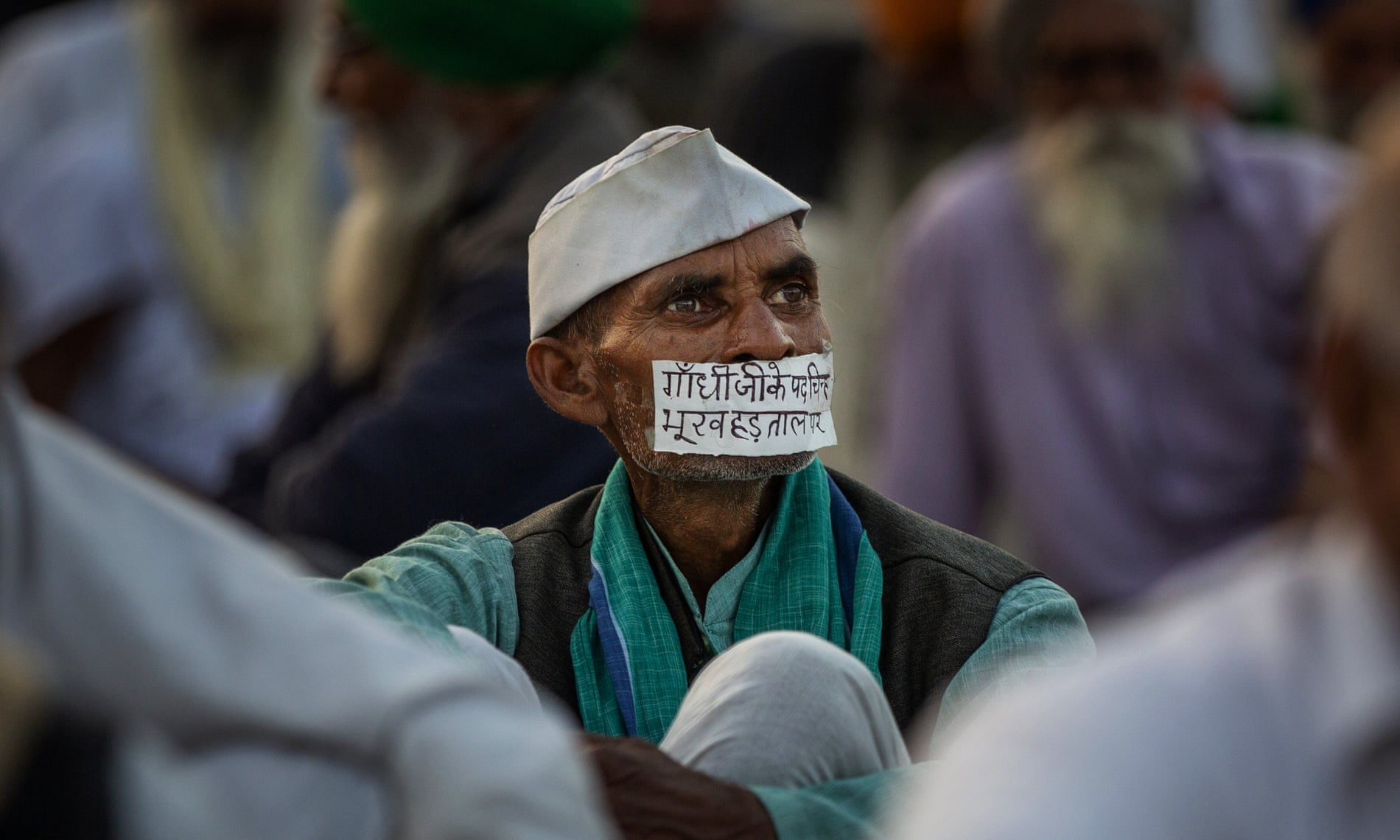 If these Agricultural Produce Market Committees are eliminated, farmers will not only lose certainty about investing in the next crop cycle, but will be obliged to sell exclusively to corporations, a move that critics are calling 'anti-farmer.' They are additionally concerned that the problematic laws will decrease earnings and bargaining power, leading to unemployment as farmers, unable to survive off such minimal income, must start selling off land.
Generally frustrated by the government's lack of concern and an inherent absence of support, it's not the first time a dissent of this nature has arisen. For years, crop yields have been suffering, an issue that workers have been frequently protesting against, due to the limited supply of loan wavers and little-to-no irrigation schemes for dry spells.
In fact, though farmers are a crucial part of India's labour force and $2.9 trillion economy – with over 60% of the entire population dependent on agriculture for financial security – their needs have been disregarded for some time now. With the majority already poor or in debt, harrowing data shows that as many as 42,480 committed suicide in 2019 alone.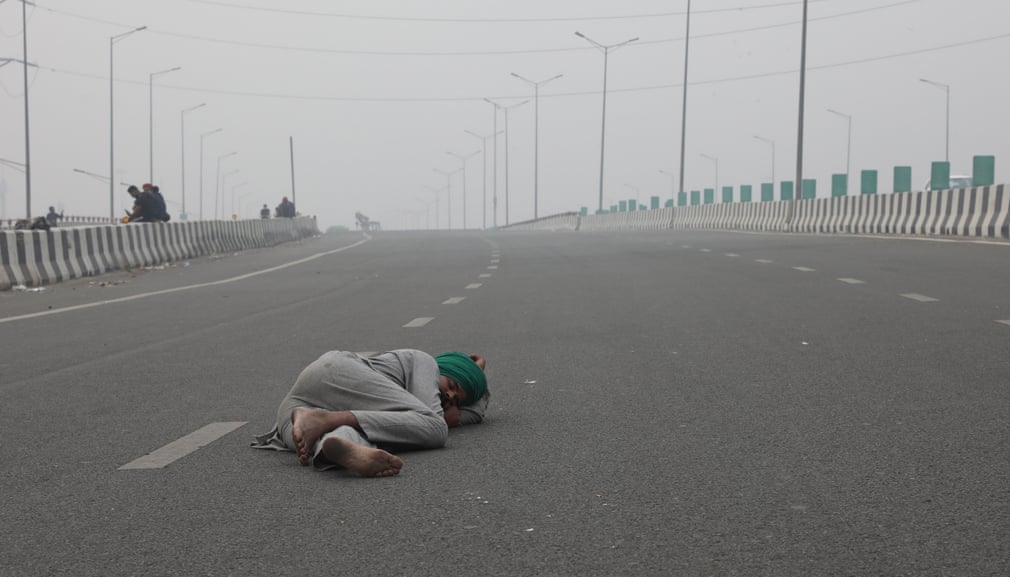 'Over the last 25 years, farmers have suffered, and the government has not bothered about us, even when so many are killing themselves,' says Kuldip Malana, a farmer delivering food resources to protestors. 'They have not helped in decades and suddenly they come up with reforms that have nothing to do with us, benefitting only the big corporations. These laws are suicide for us all.'
Unfortunately, while farmers involved in the 'Dilli Chalo' march (as it's being locally referred to) have been travelling from the states of Punjab, Haryana, and Uttar Pradesh to block roads and main highways on the outskirts of the capital for months, the situation has only recently begun to attract international attention.
The reason being that as protesters reached New Delhi, they were met with hostile opposition from riot police and paramilitary officers deployed to wait behind barricades with assault weapons such as tear gas and water cannons. It follows a number of unsuccessful meetings between the Indian government and leaders of the farmer's union to negotiate a resolution.