We take a peek at the physics behind Alex Garland's new sci-fi offering Devs. Will quantum computers be able to tell us the future?
Alex Garland's newest foray into sci-fi, the Hulu show Devs, is one of the most innovate programs to be screened on prime-time Television for a while. Displaying the same heady mix of strange soundscapes, unnerving visuals, and ambitious set pieces that made his first two works as a director, Ex Machina and Annihilation, popular if not exactly 'hits' in their respective genres, Devs is an eight-part mini-series that postulates on the future of tech.
I'm a huge fan of both of Garland's movies, and his willingness to dig beneath humanity's epistemological crust to the big philosophical questions beneath is either completely alienating or utterly compelling, depending on your sensibilities. Interestingly, the same can be said of his immediate contemporary Christopher Nolan – both North London lads born in the 70s to well-to-do families who have clearly experienced a lot of metaphysical angst.
Briefly, Devs focuses on a fictional tech giant, Amaya, run by archetypal enigmatic executive Forest (Nick Offerman), and its mysterious 'development' department, or 'Devs'. When employee Lily (Sonoya Mizuno) witnesses a shocking event seemingly linked to Devs, she makes it her business to find out what goes on behind the closed doors.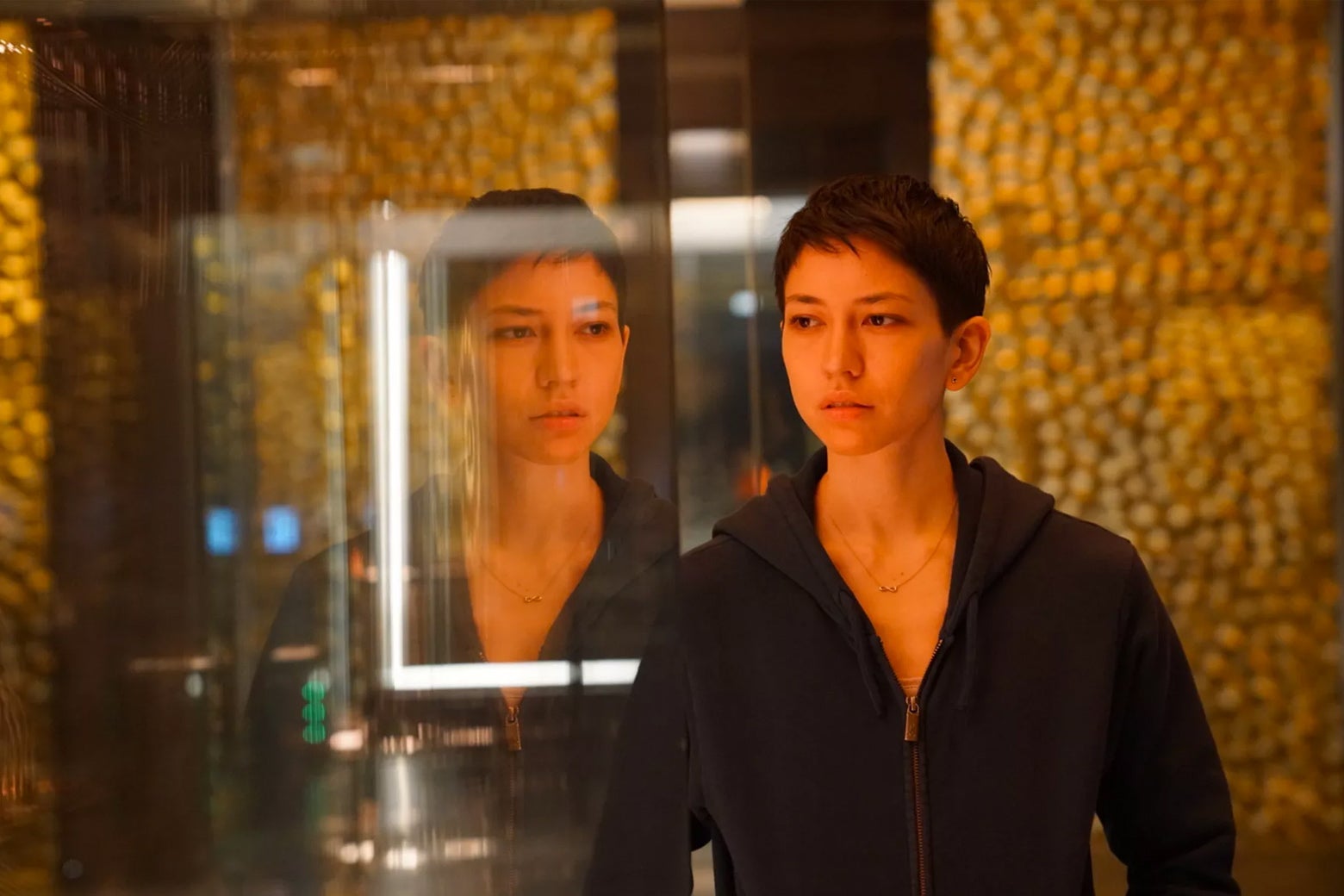 As has been pointed out here and here, the show suffers from a maddeningly wooden lead performance, several cases of bad casting (though I disagree with Guardian reviewer Benjamin Lee that Offerman is unconvincing as a tech-mogul-turned-quasi-messiah), and an unfulfilling ending. Nevertheless, I'm tempted to give it far more credit than several other series of 2020 that I've ostensibly enjoyed more due to the boldness of its subject matter.
The most important thing about Devs, and it is important, is its meaningful consideration of a discipline that will undoubtedly come to influence human history: quantum computing. Whilst Interstellar grounded us in a quantum equation problem far into a dystopian future, and Endgame fleetingly used quantum mechanics to service its time travel plot (badly, according to physicists), Devs explores what the evolution of quantum mechanics could really mean in our immediate context. It postulates the very likely scenario that someone is going to 'crack' the mystery of quantum computing and change the very fabric of our universe, soon.
What is quantum mechanics?
Quantum mechanics is an immensely complex and very theoretical branch of physics that I'm far from understanding at an explanatory level but suffice to say that it deals with the universe at a sub-atomic level. The limited observations scientists have been able to make of the quantum world tell us that it's a pretty freaky place, where 'impossible' things like superposition, which describes micro-particles existing in multiple physical places simultaneously in a 'cloud of probability', thus allowing some guys cat to be both alive and dead at the same time, are theoretically possible.
Scientists think that if we can 'hack into' this quantum world – figure out its equations and harness its energy – then humanity could create a supercomputer capable of limitless calculations and predictions. IBM and Google are already working on their own versions of such a machine. Dubbed the 'fourth industrial revolution' by Morgan Stanley, this is the next big horizon in tech, and when someone crosses it the world will change forever.
In Devs, it's Offerman's character who first synthesises quantum data, which he of course immediately patents, privatises, and shrouds in secrecy. We find out in the second episode that his company has created a quantum computer with the capability of projecting backwards and forwards in time with complete accuracy.
Whilst this may seem outlandish, it's based on real and substantiated theories in quantum mechanics. If we live in a deterministic universe, all information about what a particle has been, and what it ever will be, is stored as information both within it and in the particle 'system' around it. The way one character in the show demonstrates this concept is by pushing a pen across a table. If you can collect all possible information about the movement of the pen (its velocity, direction etc) then you can both determine what caused it to roll, and where it's going to end up. Theoretically, there's only one possible situation in the world, only one person's actual hand, that could have made the pen move in that exact way to that exact position.
In the same way, the particles that make you and me both have a past, and a predictable future that you could calculate with the right quantum 'information'. The Devs team use this information to see accurate visions of Christ on the cross, dinosaurs walking the Earth, and themselves months into the future.
But is it really possible to create such a machine, and is this the direction Silicon Valley is likely to be heading at this present moment? Well, yes and no.