Scientists have been studying a form of bacteria able to scavenge atmospheric hydrogen from thin air. They believe applying this principle to new technology could help humanity create limitless energy.
As the world continues to negligently burn through fossil fuels, science is frantically searching for sustainable ways to power civilisation. Far-fetched as it may sound, we could generate limitless energy from thin air, literally.
An Australian research team from Monash University has been looking into the wondrous ways of bacteria and how they obtain energy. Their encouraging findings were outlined in a recent edition of the journal Nature.
The source of obsession for this research team is called Huc, an enzyme made by forms of bacteria which helps them survive within soil, the ocean, volcanic craters, and icy plains like Antarctica.
Science has long known about the enzyme, and that is essentially operates as a hydrogen scavenger – pulling traces of the meagre gas from the air to create a small electric current. Only after this study, however, have we gleaned solid insight into how.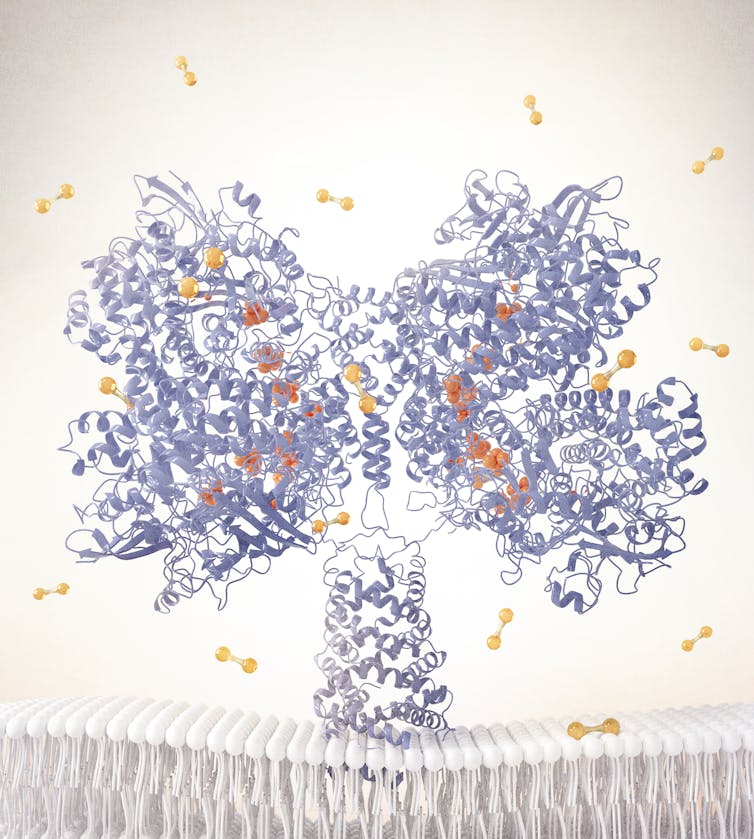 Studying cultivated bacteria in a laboratory, team researcher Ashleigh Kropp discovered a key component within Huc that we never knew existed. The chosen bacterium for observation was Mycobacterium Smegmatis, as it's easily obtainable from soil and is well-studied as a model organism for tuberculosis.