The platform just saw its best user growth in two years, with young people leading the charge. This is due to recently introduced shoppable content, which has transformed the social media site into a go-to fashion destination for the style-obsessed demographic.
According to Pinterest's CEO, the platform – designed to enable the discovery of inspiration on the Internet in the form of pinboards – has just seen its best user growth in two years, with young people leading the charge.
Following the release of the social media site's second-quarter financial results this week, its global monthly active users increased by eight per cent year-over-year to 465 million.
'Gen Z is our fastest-growing cohort, and they're engaging more deeply than prior cohorts,' Bill Ready told CNBC.
He attributes this boom in popularity to the recent introduction of 'shoppable content' (involving links to buy and recommendations of similar products attached to pins), which has transformed Pinterest from a simple image-sharing platform into a commercial hub.
'More than half of the users on Pinterest say they're there to shop, but the actionability on Pinterest was low,' continues Ready.
'As we're bringing that shoppable content onto Pinterest, we're finding it's really driving great engagement.'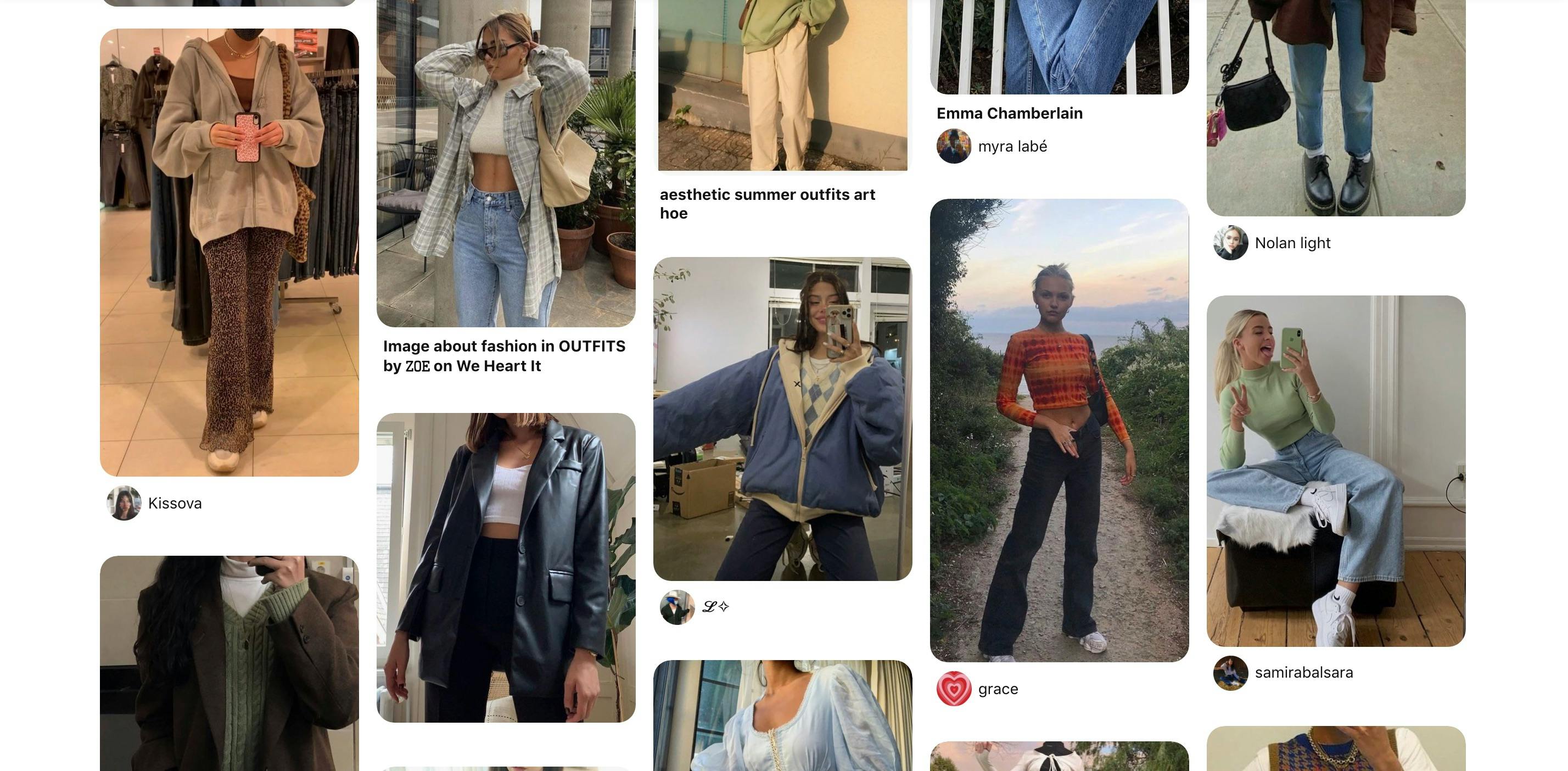 Notably, this pivot has appealed to Gen Z in particular because the style-obsessed demographic is now using the social media site as its go-to fashion destination.
With Pinterest on a content graph algorithm like TikTok, tailoring its feed based on what users like, Gen Zers can receive outfit inspo that's linked to their tastes, hence their rising interest.
'I think one major thing that differentiates a person coming through the front doors of Pinterest as a user versus coming through the front doors of other platforms is they have an intent – they're not coming for an ephemeral experience,' explains chief content officer Malik Ducard.