With COP26 on the horizon, a growing number of fashion brands are embracing regenerative agriculture in order to meet eco-friendly consumer demands.
'Regenerative agriculture is a powerful movement in fashion that I think is going to catch fire,' says Oliver English. English is the CEO of Common Table Creative (CTC), a production company with the primary goal of exposing the unsustainable nature of our relationship with the planet, both in fashion and in food, the two inexorably linked.
Fuelled by the knowledge that we can no longer take from the earth without giving back, regenerative agriculture involves farming practices that reverse climate change by rebuilding organic soil matter, rebuilding ecosystems, and restoring degraded soil biodiversity.
It's the CTC film Committed to Sustainability that introduced me to this concept, in which the start-up interviews eco-friendly clothing brand Christy Dawn on the idea that fashion doesn't have to be quite so harmful for the environment. 'The fashion industry needs a lot of help right now,' opens the short, narrated by founder and designer herself, Christy Dawn. 'They're doing things the quick and easy way and it's hurting our people and it's hurting our planet.'
In a conversation with Vogue before the Coronavirus outbreak, Aras Baskauskas, CEO of Christy Dawn, introduced the regenerative agriculture movement which has the potential to change the fashion industry – and the world along with it – for good. 'We don't need to be sustainable,' says Baskauskas. 'We need to be regenerative.'
This is particularly revolutionary for fashion, an industry renowned for its one-sided relationship with the planet and prominent role in damaging ecosystems. Even as major brands and independent designers reaffirm their sustainability commitments during the pandemic, it's simply not enough anymore to be 'less bad' and the shift towards being part of the solution is what will truly make a difference.
Until now, 'business sustainability' has, for the most part, meant using less energy or water and cutting back on pollution. Making products that tangibly benefit the environment and give back to the planet, however, is a real game changer. 'It's very dramatic to find something that doesn't just mitigate or reduce the impact of a problem,' says Baskauskas. 'But that actually does something good.'
Interestingly, although regeneration is often understood in the context of food and agriculture, many believe that fashion is where the movement will hit the mainstream. In fact, the industry is arguably more prepared to lead the conversation given its more permanent nature because, as Baskauskas rightly says: 'you don't know what I ate for breakfast, but you know what I'm wearing.'
So, how exactly does it work?
As well as avoiding the use of chemicals, 'regenerative ag' (the buzzword that's currently making the rounds in fashion's sustainability conversation) actively replenishes and strengthens the soil, plants, and general area surrounding it. The complete opposite of a 'conventional' farm which uses hundreds of acres of land for a single crop and conventional methods of cultivation such as pesticides and deep tilling, its sole aim is to make a positive impact. To revive the earth, in this case, through the process of growing fibres – primarily but not limited to cotton – and making clothes.
For too long, humans have been releasing disproportionate levels of carbon into the atmosphere and modern-day farming practices have resulted in huge areas of barren land that simply cannot absorb the element. By strategically planting various different crops in one place that help each other grow and flourish, regenerative agriculture is mimicking what nature does already. 'You never see just one crop in nature, you see a vast diversity,' says Baskauskas. 'There's a reason for that.' At its core, the movement is striving to repair the issue of global warming by allowing the earth to return to its natural, abundant state and, although it sounds complicated and scientific, it's radically simple and absolutely doable.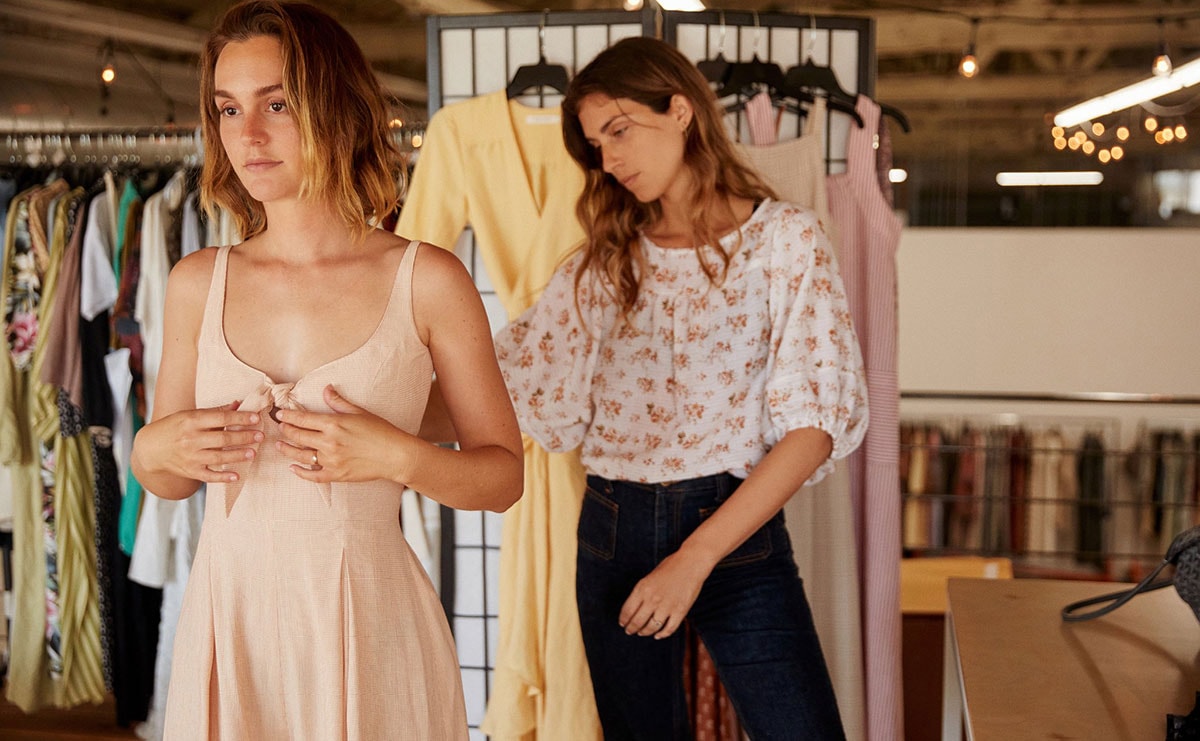 Is fashion ready?