Gen Z, the very demographic most devoted to throwaway fashion, understands the importance of wearing an article of clothing many times to justify its environmental cost. For this reason, the repair revolution – an integral part of the industry's push for sustainability – is well underway.
Resale, rental, regeneration – you name it. In 2022, there's no shortage of ways for the style-obsessed among us to ensure we're being as conscious with our consumerism as possible.
However, as planet positive as these options are, the world is still drowning in fabric, and to truly move away from throwaway fashion's clutches, tailoring what we already have and consequently increasing its lifespan is our best bet.
Yet although the 'make do and mend' approach is nothing new (the term was originally coined during the second world war), many of us lack the skills required to actually adopt it.
A survey from 2017 showing that 60% of British people can't sew on a button proves this.
In the digital age, where trends come and go as frequently as the posts we aimlessly scroll past on our social media feeds, disposability has become widely acceptable, and we're far more likely to purchase an outfit with the intention of wearing it once than we are to pick up a needle and thread.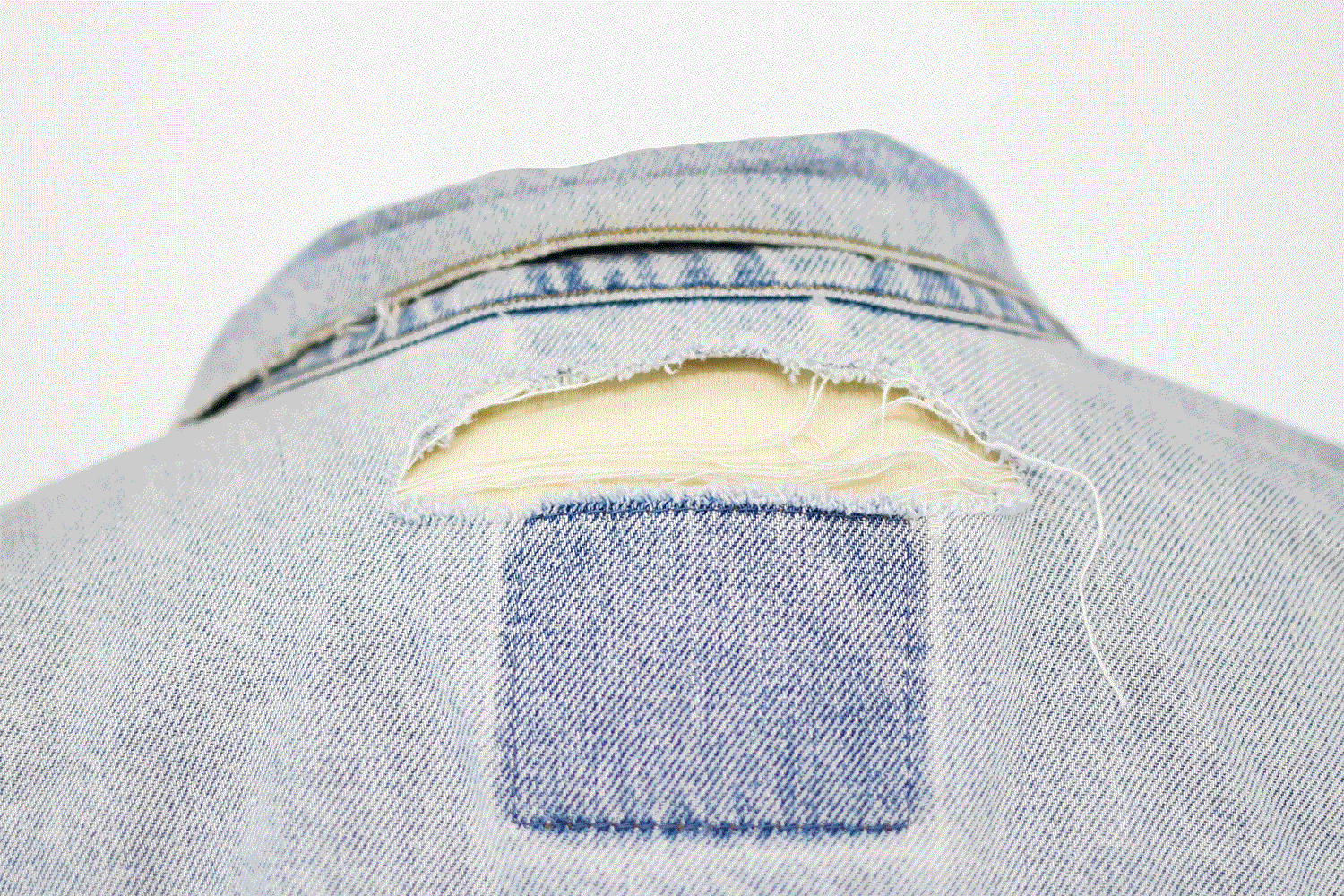 In fact, according to the Ellen MacArthur Foundation, which endorses waste reduction, we're currently buying 60% more garments than we did a decade ago, but we're only keeping each item for half as long.
To put that into perspective, an estimated 336,000 tonnes of used clothing is discarded every year in the UK alone.
It's for this reason that a collective shift in mindset is both overdue and necessary. One that will see us begin to treat the contents of our wardrobes with more care and an increased sense of circularity.
'Repairing our clothes is incredibly important,' sustainability pioneer and founder of the Fashion Revolution movement, Orsola de Castro, told Refinery29.
'We know that lengthening the life of our clothing from one to two years decreases their carbon footprint by 24%, so it actually has an environmental effect. And obviously keeping clothes means mending them, as things inevitably break.'
View this post on Instagram
Fortunately for those of us without the faintest idea of where to start, the repair revolution is well underway, driven by grand-scale efforts and the determination of eco-friendly individuals.
Black-owned Sojo is one of many examples of the former, launched last January by Josephine Philips with the overarching mission of improving accessibility for anyone seeking to have their well-worn clothes altered professionally.
In doing so, it's successfully cutting the number of damaged garments going to landfill that could easily be made good-as-new, an endeavour that hasn't gone unnoticed given the company recently announced it had raised $2.4m in funding to turbocharge closing the loop.
And it's not just start-ups leading the charge, either.
During the pandemic, several major luxury brands from Burberry and Louis Vuitton to Hermès and Gucci expanded their capacity to repairs, as did some high street chains including H&M, Patagonia, and Uniqlo.