One of our biggest challenges as we strive for a net-zero world is making existing buildings energy efficient. However, a German engineering start-up may have an ingenious solution to speed up the retrofitting process.
Working smarter – and not harder – could be the solution to improving our current problem with inefficient buildings.
In a bid to transition urban metropolises to net-zero over the coming decades, architects and city planners are now considering the climate within most new builds.
The biggest challenge for the construction industry, however, is figuring out how to renovate the old ones without knocking down and starting from scratch.
Wasted energy from poorly insulated buildings is a major contributor to carbon emissions. In fact, across Europe, 40% of overall energy consumption quite literally goes out the window, and estimates suggest it would take 500 years to retrofit the buildings causing the issue.
In the US, which is reportedly the second largest emitter of carbon globally, the process remains even slower. Suffice to say, as it stands, our cities are not aligned with 2050 targets. That doesn't mean to say that no progress is being made though.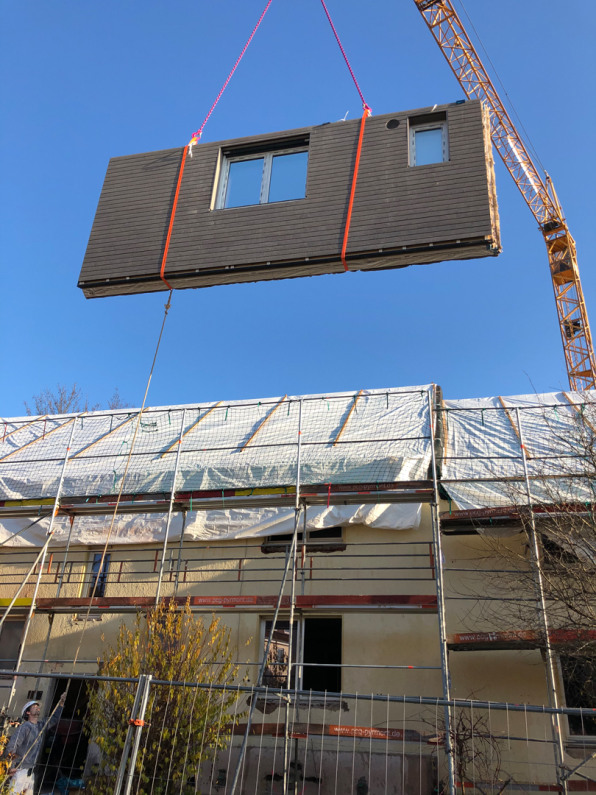 A German start-up called Ecoworks has found a way of converting entire buildings to bring them up to standard within a matter of weeks, and is retrofitting throughout its home nation.