As we enter the pandemic's third year armed with fears of another world war, many have given up on the prospect of bettering themselves, choosing instead to embrace the comforts of lethargy.
During the early days of coronavirus, the public's approach to lockdowns was more or less split in two.
There were those of us with enough aspiration to channel our abundant newfound time into ditching toxic habits and embracing ones that'd rebrand us as having our shit together.
Then there were those of us who revelled in the opportunity to hibernate and slip further into the hazy safe space of doing nothing at all.
The former, popularised by an aesthetic TikTok trend known as #ThatGirl (which, to date, has amassed a staggering three billion views), saw the enthused among us go self-improvement crazy.
This involved waking at the crack of dawn to exercise, ten-step skincare routines, weeks spent studying the benefits of mindfulness, meditation, and manifestation before putting them into practice, as well as the adoption of not one, not two, but several hobbies we'd later completely forget about.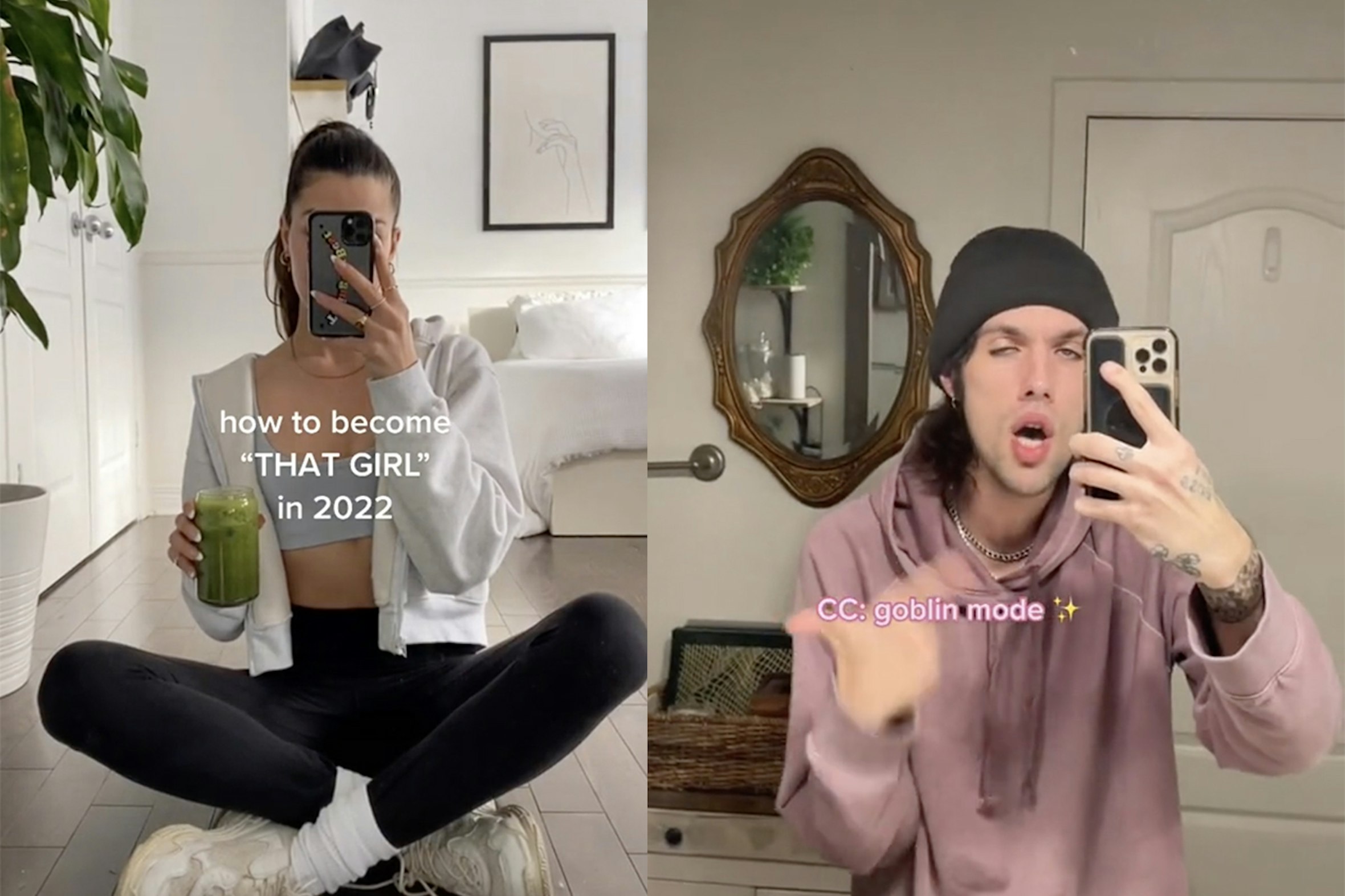 For a lot of us, this was in addition to a full work schedule and the socialising we were forced to do through our computer screens.
I'll admit, even the sheer act of writing that sent me spiralling into a pit of despair. I questioned whether or not I was doing enough with my 24 hours, even though everything I just listed isn't inherently bad.
In fact, most mental health experts would tout these lifestyle changes as the key to optimum wellbeing. Health is wealth, of course.
But when they're compiled under the guise of aspirational content, they become an extension of the girl boss-type hustle culture that's been rife online these past few months and that, my friends, is when it gets absolutely bloody exhausting.
'The 'that girl' aesthetic is the archetype of ideal femininity,' says @horrible.glitter. 'It makes us feel guilty for not living up to digitally-set standards of what living one's best life should look like. Plus, how ​'pure' can your content really be if you're perpetuating a cycle of materialism and waste in the process?'