A once bustling hub for German airliners is set to become a liveable, sustainable haven within the next decade. Plans are underway for a self-sufficient and car free neighbourhood including 5,000 apartments, schools, parks, and green businesses.
After nearly 50 years of facilitating commercial flights, a bustling region that was once named Berlin Tegel Airport will soon become a benchmark for sustainable living. That's what you call flipping the script.
The airport was previously renowned as the fourth busiest in Germany, initially opening in 1948 (during the Cold War) for the international movement of aid and goods. Its commercial peak of 2019 saw more than 24m passengers pass through its doors.
Having been decommissioned just last year, workers have now begun clearing the vast stretch of land in preparation of an entirely disparate project: a serene neighbourhood for living and business built with the climate in mind.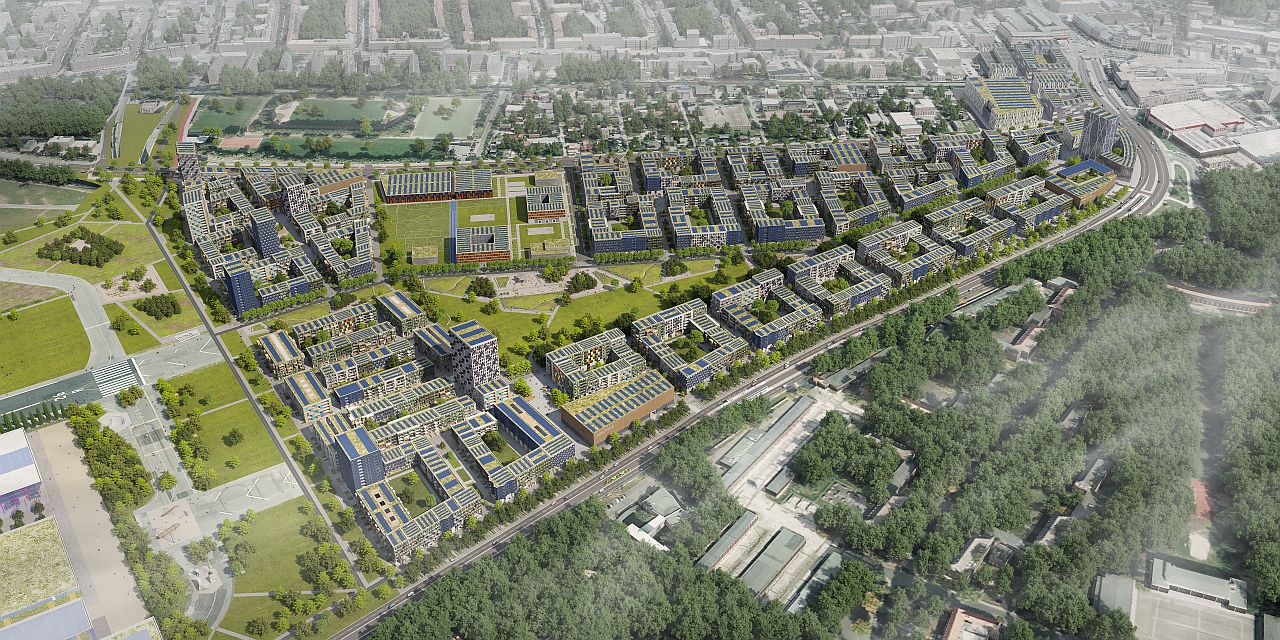 The initial redevelopment permits have been acquired by a team called Tegel Projekt and its design mockups completely reimagine the landscape for a more ecologically considerate purpose.
Preliminary slides on the website feature futuristic apartment complexes draped in vertical plantation, numerous sprawling green park areas, and what is presumably the old 8,000ft runway converted into a conurbation-long footpath – complete with shops, restaurants, schools, and day care centres.
To ensure that old aviation fuel emissions aren't directly traded for local traffic pollution, the 5km mini-metropolis is specifically designed for ease of access on foot. Wide bicycle lanes weave through the streets, and – much like an airport – limited transit vehicles will be made available to help those with disabilities get around.