After failing to reach a consensus on phasing down fossil fuels last month, it has since been revealed that the G20 poured $1trn into fossil fuel subsidies in 2022.
It's all starting to make sense.
Last month, a crunch G20 meeting took place in India in which the world's wealthiest nations were expected to thrash out decarbonisation plans for the foreseeable future.
In reality, four days were spent deliberating semantics and no consensus was reached on phasing down fossil fuels at all. Other sticking points with no resolution included tripling renewables, and the mobilisation of regular funding to developing countries.
The reason for this impasse has now been made clear mere weeks later. The latest reports from the International Institute for Sustainable Development suggest the G20 poured record levels of public funding into fossil fuel projects last year.
A cool $1.4trn can be broken down into $1trn in subsidies, $322bn in investments by state-owned enterprises, and $50bn in loans from public finance institutions. The total amount is more than double the sum provided in 2019 and arrives 14 years after the G20's initial promise to phase out inefficient fuel subsidies in 2009.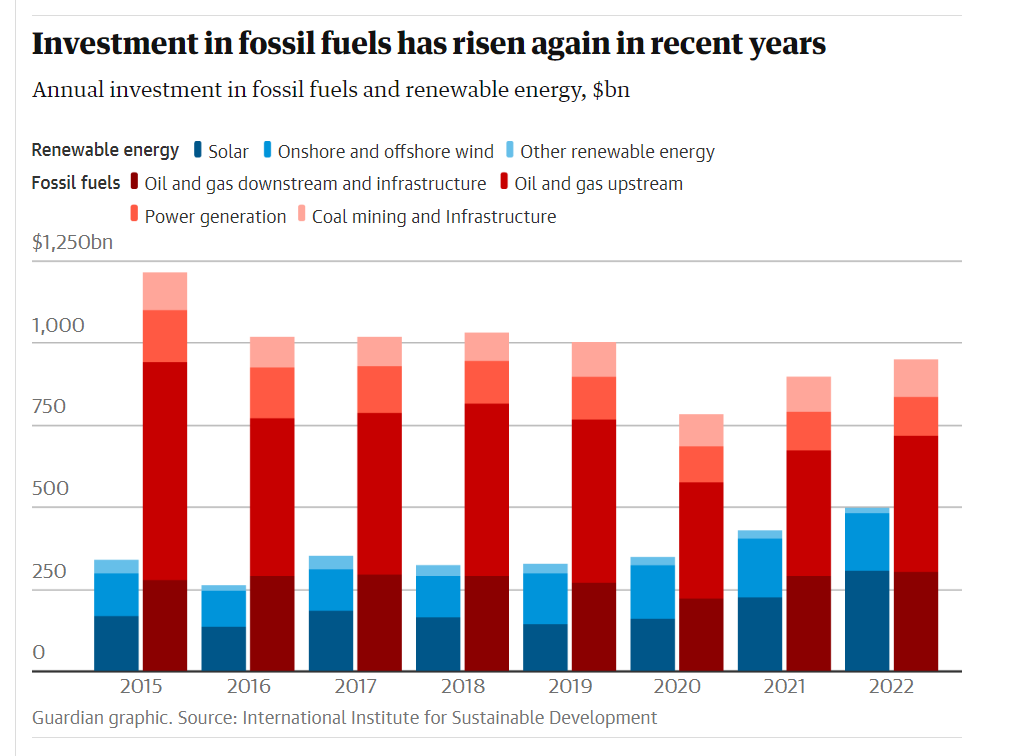 It's one thing to have fossil fuel proprietors boasting record profits as we approach the vital tipping point of 1.5C warming, but to know the world's most powerful governments are not only complicit, but are literally heaping fuel on the fire is seriously alarming.