Jeopardising aid efforts, the ban on female employees is the fundamentalist group's latest move to curtail their freedoms in Afghanistan.
In 2021, the world watched in horror as the Taliban, taking advantage of America's withdrawal from the region, seized power in Afghanistan.
Triggering concerns that this would signify the country's return to its repressive past, one entirely absent of basic women's rights, female citizens began to once again dread confinement indoors, deprivation of agency, and violent control measures.
This was commonplace between 1996 and 2001, a five year period that saw women forbidden from seeking employment and girls from attending school, all of them obliged to wear a full face and body covering and be accompanied by a male chaperone if they wanted to venture out of their homes.
In the time since, millions of girls have received an education and women have been granted a range of new societal opportunities.
After two decades of relative autonomy, however, these gains – touted as one of the most noteworthy humanitarian accomplishments in recent history – were elapsed, and the dreams of an entire generation of Afghan women raised alongside a hope they could eventually live within a fair democratic state were quashed before the Taliban's relentless advance.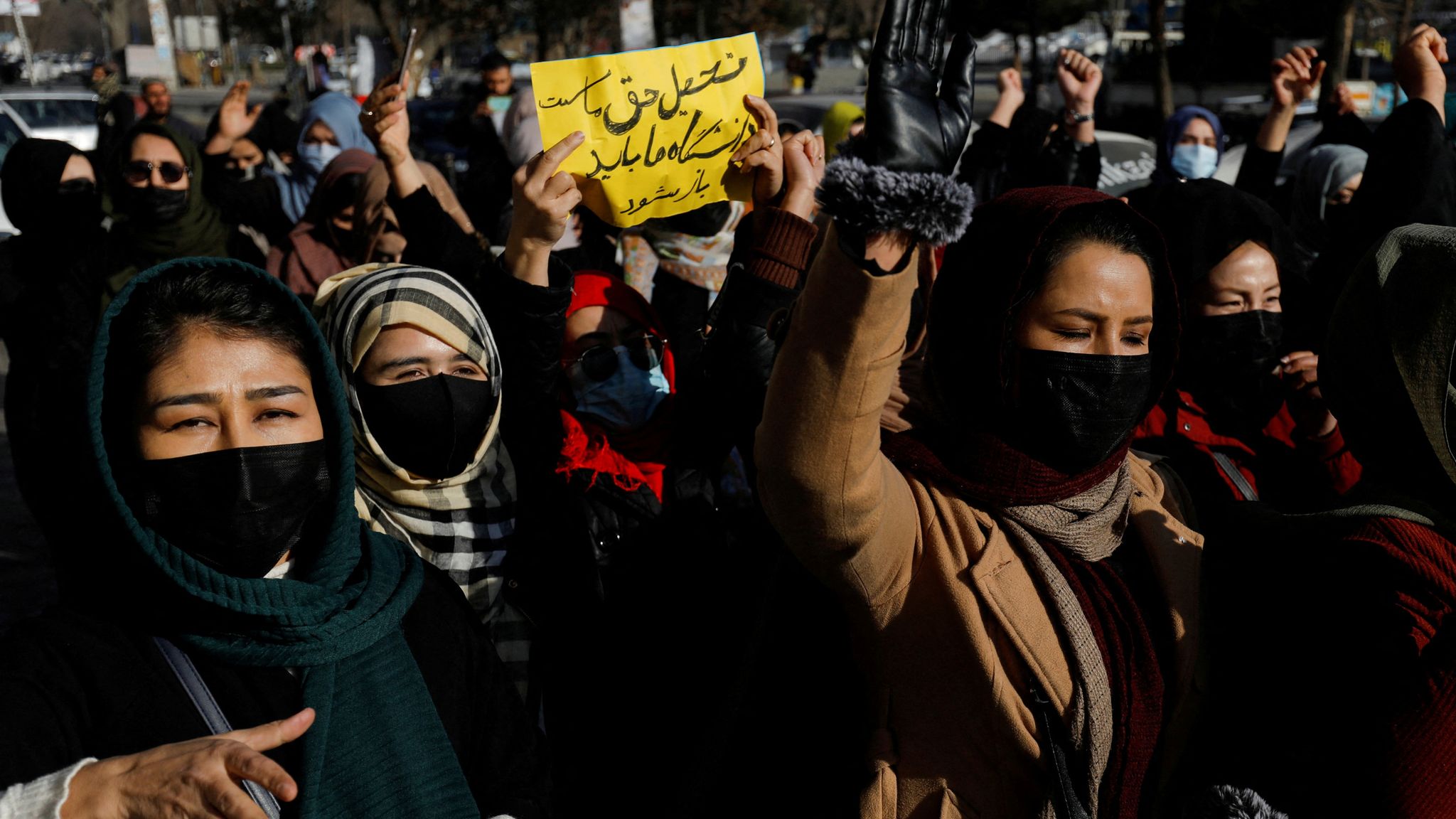 That's in spite of the fundamentalist group's promises to respect female citizens 'within the limits of Islam' and introduce a regime with less discrimination.
A pledge which was, back then, largely disputed by NGOs wary of the Taliban's tactics.
'Women are afraid of the fact they might be doing this to make sure the Taliban has a peaceful transfer of power and as soon as international forces are out of Afghanistan, all the doors will be shut for them,' said former deputy minister of affairs, Hosna Jalil, during the takeover.
'They are just saying these things to appeal to the international community, but in time they will become just like they used to be,' echoed an equally cynical Kabul resident. 'They are not the progressive people they are pretending to be.'
Today, these fears have unfortunately been realised.
VIDEO: Aid groups say they have been "pushed against a wall" by the Taliban prohibiting Afghan women from working for NGOs, a ban that has left a dangerous gap in life-saving support. pic.twitter.com/MiwHTq5CJ2

— AFP News Agency (@AFP) January 8, 2023
In addition to banning girls from attending school in March and then universities in December, the Taliban has now told female employees of foreign and domestic non-governmental organisations to stop going to work.
This latest move to curtail their freedoms was imposed by a letter from the economy ministry, which states that the edict is due to some women allegedly not adhering to the administration's interpretation of Islamic dress code.