Over the weekend, leaders of countries with international influence gathered in Hiroshima to discuss the most pressing challenges our world is currently facing. We break down the outcomes of these talks and make clear what remains to be achieved.
For the last few days, leaders of the world's most advanced democracies have held meetings in Hiroshima to discuss the most pressing challenges we currently face as a global society.
The Group of 7, known as G7, comprises countries with outsized international influence including Canada, France, Germany, Italy, Japan, the UK, and the US.
On the agenda was the war in Ukraine, the West's supply chain dependency on China, nuclear non-proliferation, artificial intelligence, economic cooperation, and the climate crisis.
In an open letter prior to the summit, Global Citizen (GC) asked for a stronger focus on extreme poverty and the environmental emergency, stressing that a more concerted push for a fundamental shift in the scale, urgency, and quality of funding to tackle these issues was necessary.
The central targets they called for were that wealthy nations keep their promises, that development banks reform to free up funding, and that big polluters commit to going net zero.
In the aftermath of the event, we break down the outcomes of the talks, whether GC's cries were heard, our own key takeaways, and make clear what remains to be achieved.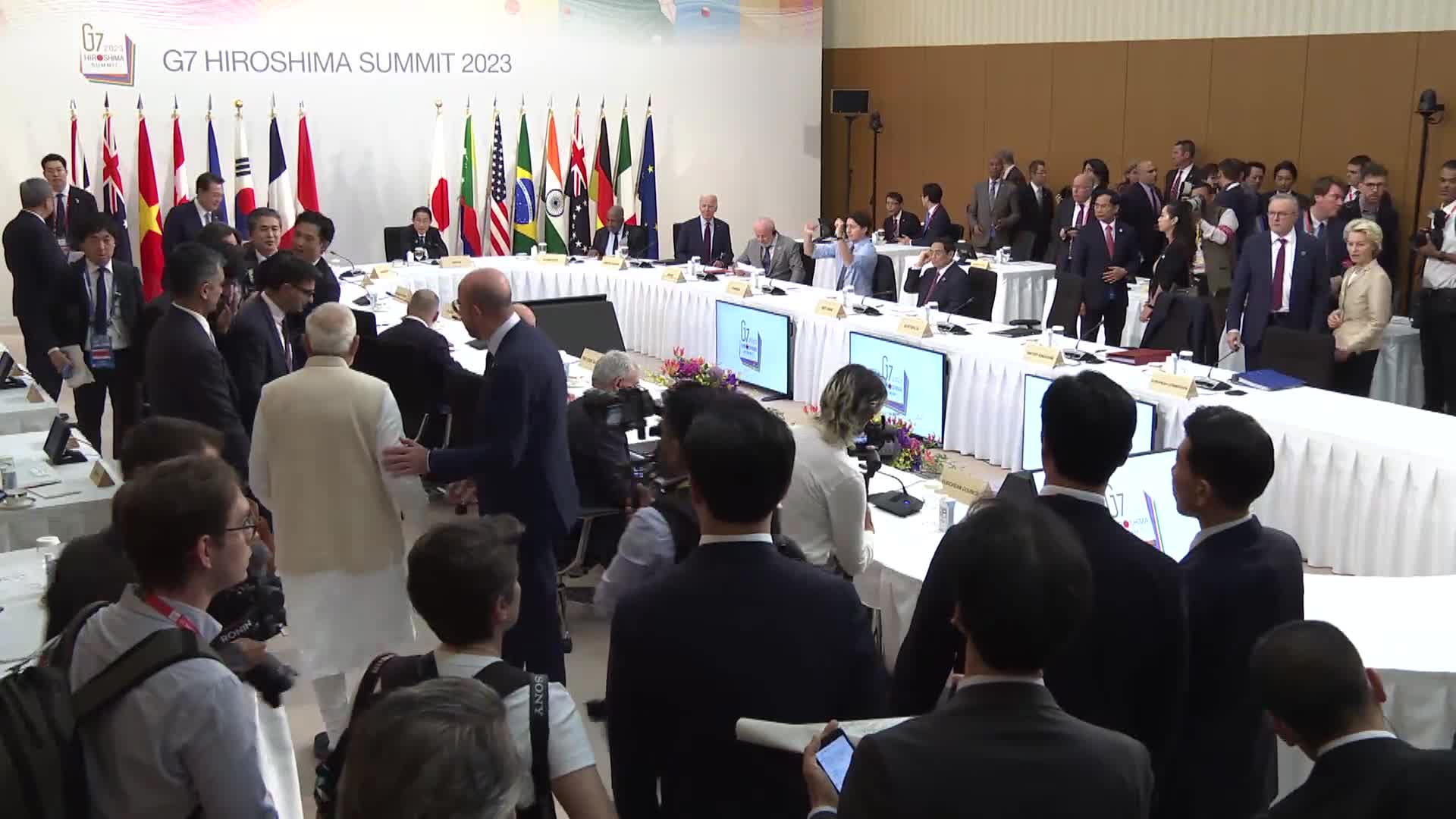 China
G7 declarations issued on Saturday singled out China on problems including Taiwan, nuclear arms, economic coercion (using trade to bully other countries), and human rights abuses, underscoring the wide-ranging tensions between Beijing and the group of powerful nations.
While attempting to maintain a united, balanced position, leaders pledged to 'de-risk' without 'decoupling' from China, stating they would reduce exposure to the world's second-largest economy in everything from chips to minerals.
Stressing their commitment to 'economic resilience' they vowed to take steps to 'reduce excessive dependences in out critical supply chains,' but they also said they wanted 'constructive and stable relations' with China and added that their policies were not designed to harm China, nor to 'seek to thwart its economic progress and development.'
Going forward, the G7 will push for a 'level playing field for their workers and companies and seek to address the challenges posed by China's non-market policies and practices and foster resilience to economic coercion.'
In addition, they reaffirmed the importance of peace and stability across Taiwan and voiced concerns about the human rights situation in China, calling on its leaders not to conduct interference activities or undermine the integrity of the G7's democratic institutions.
'The de-risking approach I think was the easiest way for the G7 to reach some consensus moving forward on China,' Jonathan Berkshire Miller, director of a public policy think tank, told Reuters.
'The language shift indicates that U.S. allies understand the risks of deep economic engagement with China but also realise that a complete severance of economic ties is not realistic.'
Following the release communique, China expressed 'strong dissatisfaction' with the G7's joint statement, complaining that the group 'insisted on smearing and attacking China.'

Ukraine
In response to Russia's 'war of aggression,' leaders announced a set of concrete actions to intensify the G7's diplomatic, financial, humanitarian, and security support for Ukraine, to increase the costs to Russia and those supporting its conflict efforts, and to continue to counter the negative impacts of Russia's war on the rest of the world, particularly on the most vulnerable people.
Though the group's sanctions have so far failed to stop Russia's invasion, President Biden pledged military assistance – from ammunition and artillery to armoured vehicles and training – worth up to $375m to Kyiv, telling Zelenskiy the US was doing all possible to strengthen Ukraine's defences.
'Together with the entire G7 we have Ukraine's back and I promise we're not going anywhere,' said Biden.