In preparation to host the G20 summit this weekend, state-issued invitations sent to world leaders have ignited rumours that Modi's government plans to break with the country's colonial heritage. This has raised concerns that the Prime Minister is attempting to politicise the national identity.
This week, speculations have been growing that Prime Minister Narendra Modi's ruling Hindu nationalist government could try to officially change the name of India to Bharat.
Rumours of the move have been flying around after state-issued invitations were sent to world leaders ahead of the G20 summit – which is to be hosted in the capital, Delhi, from 9-10 September – referring to Droupadi Murmu as the 'President of Bharat' instead of the usual 'President of India.'
It also appeared in an English G20 handbook for foreign delegates, titled Bharat, the Mother of Democracy, which stated that 'Bharat is the official name of the country' and Indian officials at the G20 summit will now bear tags saying: 'Bharat – official.'
Previously, court cases have been filed at India's Supreme Court to change the country's name to Bharat, but judges have so far declined to wade into the controversy.
Yet amid the swirling reports, it's important to note that there remains no confirmation.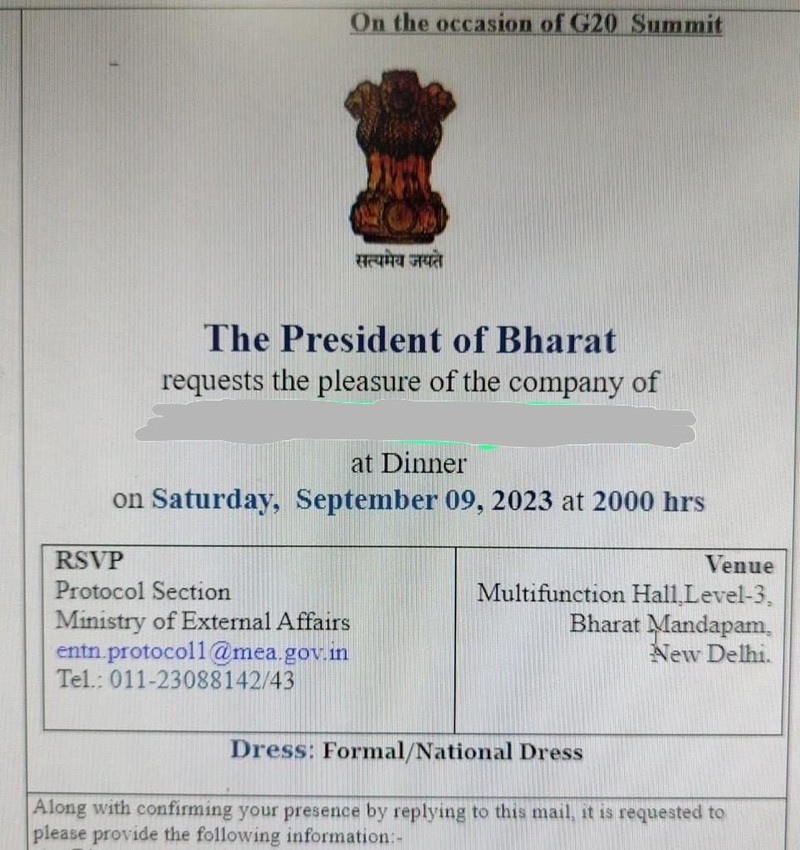 The decision has been praised by numerous members of the Bharatiya Janata Party (BJP), who believe it represents a rejection of the country's colonial heritage.
They say 'India' was introduced by British colonialists, is a 'symbol of slavery,' and argue that the name change is an effort to reclaim India's Hindu past.
Many, however, deem it a 'vanity project' that's part of the BJP's wider nationalist scheme to undermine opposition groups (which recently formed an alliance bloc called INDIA – short for Indian National Developmental Inclusive Alliance).