On a mission to change one of the world's most polluting industries from the inside, the luxury designer just launched a collection inspired by mushrooms and their potential for saving the planet.
During the pandemic, conscious consumers and environmentalists watched in anticipation as fashion inched towards hitting the much-needed reset button.
An opportunity for brands to acknowledge the urgency for change amid our current climate crisis, these last 18 months have slowly but surely seen the industry recognise its hugely damaging impact on the planet and offer viable solutions.
2021's runways confirmed this. From London and New York to Paris and Milan, some of the world's top designers have spent their weeks showcasing eco-friendly collections, an amalgamation of alternative fabrics, upcycled garments, and secondhand accessories – with Stella McCartney at the helm.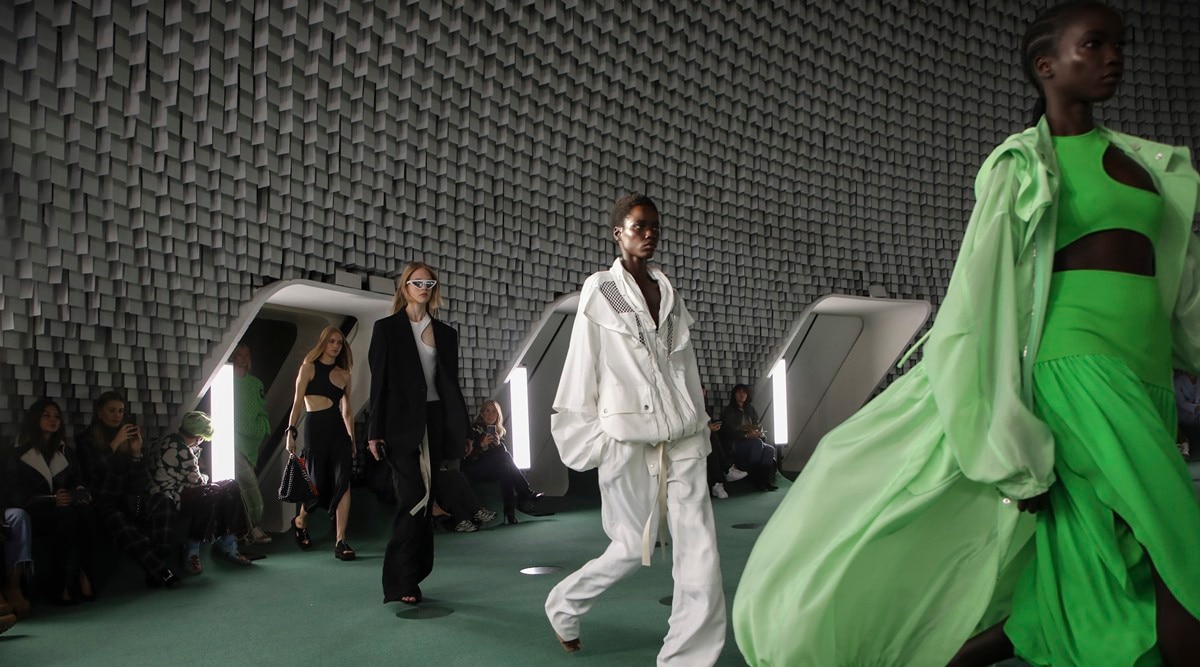 Frequently setting the bar high with her pioneering sustainability work, McCartney has long rejected the use of animal products in her clothing, advocated for less waste, and incorporated plant-based materials into many of her creations.
So much so that this year, she devoted her entire SS22 debut to mushrooms, which she proclaims – alongside famous American mycologist Paul Stamets, who recited an homage to the power of fungi as models roamed the catwalk – are the future of fashion.
'It's been such a period of transition, and I wanted to project what the future could be like for the house of Stella,' she told Vogue in an interview about one piece in particular that garnered international attention: a small half-moon clutch made from Bolt Threads' mycelium (Mylo) leather.
'For SS22, I was so inspired by fungi and their incredible potential for saving the planet,' she continues. 'The Frayme Mylo embodies that hope. What you see on the runway today is the conscious fashion industry of tomorrow.'
A verified vegan leather (one that won't raise the same concerns as that composed of polyurethane or polyvinyl chloride), Mylo is supple, biodegradable, and manufactured using 100 per cent renewable energy over just a few days.
This means it's not only resource intensive – mycelium is an infinitely renewable network pf fungal threads – but takes far less time than raising cattle.
'There are so many materials that in the 20 years that our brand's been going, we've developed with our suppliers. They didn't exist. And that's purely because I'm creating a demand,' says McCartney.
'If the whole of my industry gave that same demand, things would speed up, more people would join, there'd be so much more for me to work with creatively.'
With agriculture a leading contributor to global warming, deforestation, and water pollution, the line's pièce de résistance is a meaningful and promising development which provides evidence that the industry can adapt – if it chooses to.