A huge step forward in disability representation, Mattel's latest collection is a notable effort to celebrate a much broader view of beauty.
In 2019, Mattel unveiled a range of gender-neutral dolls to reflect changing social landscapes as the world continues to celebrate the positive impact of inclusivity.
A year later, in an effort to further appeal to a wider range of consumers and push for more diversity in the industry, the toys and games company added to its Fashionista line, introducing dolls with vitiligo, prosthetic limbs, and alopecia to show the realities of medically induced hair loss.
It also reached another historic milestone several months ago, creating a transgender Barbie in the likeness of LGBTQIA+ activist and actress Laverne Cox.
And now, as part of Mattel's latest bid to ditch Barbie's image as an impossibly skinny 'icon' blamed for altering young people's perceptions of what we should look like, it's launching a collection that features the iconic character with hearing aids.
Fronted by deaf actor Rose Ayling-Ellis, it's certainly a far-cry from the overwhelmingly white, domestic figures that made their first appearance in 1959.
For this reason, the move has been praised by disability campaigners who deem it a huge step forward in both representation (for the 11 million plus people in the UK alone who are deaf or hard of hearing) and the hailing of a much broader view of beauty.
'She will give all children a much greater appreciation of the diversity of people around them and provide a window into the world of deafness,' the National Deaf Children's society said in a statement.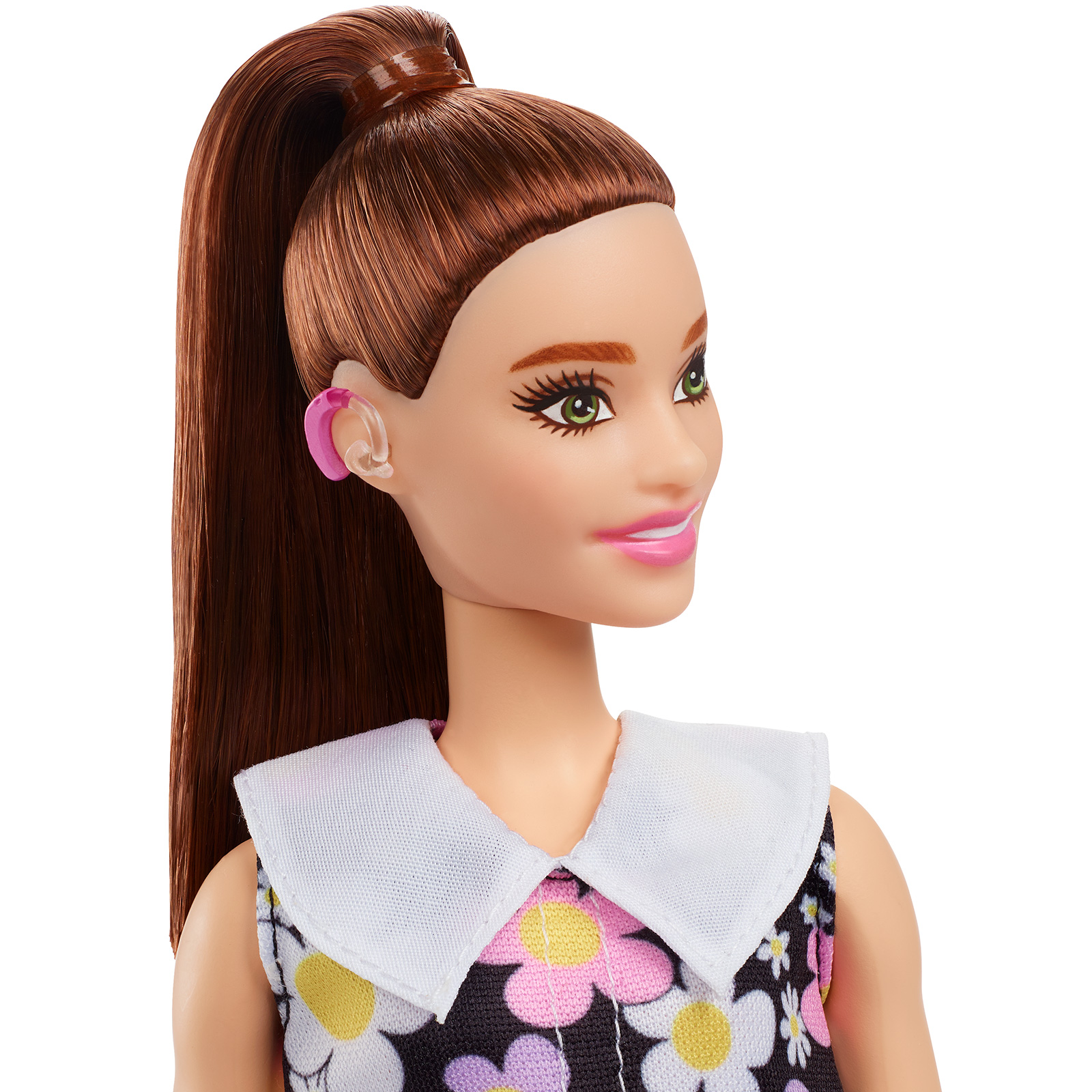 'This could really help them to be proud of their deafness, celebrate wearing hearing aids and have new opportunities to talk to their friends about what it's really like to be deaf.'
Mattel has jumped through hoops to improve representation within the toy industry and accurately research each condition before proceeding with manufacture.
During the design process, it consulted with experts to accurately portray the hearing aids, an endeavour that has not gone unnoticed.
'It's important for kids to see themselves reflected in product and to encourage play with dolls that don't resemble them to help them understand and celebrate the importance of inclusion,' says Lisa McKnight, Mattel's executive vice president of the project.
She adds that in the years since Fashionista's initial launch, the line has been received incredibly well by consumers.
'Our commitment to better reflect the world drives a powerful conversation, and we know our efforts are resonating with eight consecutive quarters of growth.'
As the Barbie brand makes a sustained push to reinvent itself, hopefully this progression doesn't slow down.