Australia will soon be trialling psychedelic drugs as a treatment for mental illness, while California is looking to decriminalise them altogether. The marketplace is expected to grow – fast.
At present, society is experiencing an acute mental health crisis, exacerbated tenfold by a pandemic that's dramatically intensified feelings of loneliness, uncertainty, and grief.
In the US, there's been a 20% spike in the number of prescriptions for antidepressants and in the UK, where an estimated seven million adults are taking them, demand is threatening to exceed supply.
With the global antidepressant market bursting at the seams and nowhere near enough support systems in place to guide patients in the right direction, never before has there been a more pivotal moment to introduce psychedelics into mainstream medicine.
Fortunately, we're in the midst of a scientific renaissance whereby psychedelic therapy research is enjoying newfound freedom with the data supporting this so positive that, according to GlobalNewsWire, the international market is projected to reach $10.75bn by 2027.
Fast proving to be a breakthrough treatment, capable of transforming mental health for good, it's really starting to look like we're on the verge of some serious change.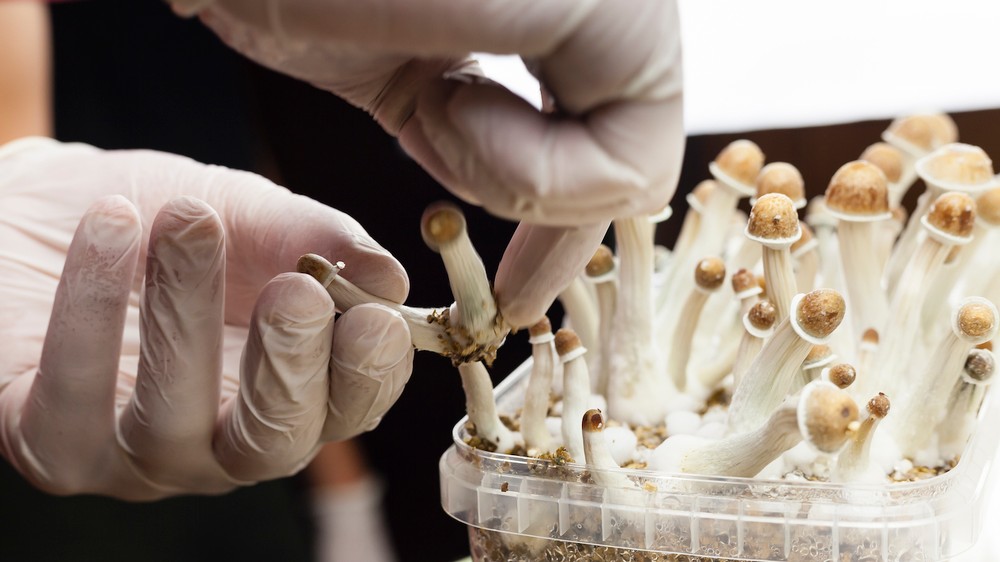 For starters, Australia's government is spending big money – $15 billion to be exact – on clinical trials to find out whether or not psylocibin (the psychedelic compound produced by mushrooms), MDMA, and ketamine can be used as treatments for debilitating mental illnesses.
The Innovative Therapies for Mental Illness Grant Opportunity announced on Wednesday aims to reschedule the drugs from prohibited substance to controlled medicine by bolstering research into psychedelic-assisted therapy.
It's hoped that the otherwise illicit substances, when ingested in controlled settings and in the presence of a professional, could help to combat resistant illnesses like PTSD, depression, addiction, and eating disorders.
'This will boost local research into potentially life-saving therapies and offers hope to all those suffering from mental illness,' says Greg Hunt, Australian Minister for Health. 'We have evidence that it's working, and we don't know how, so we are going to take the lead in doing proper trials at scale with something that can change the way you treat mental illness with medicines.'
Researchers say this funding represents an opportunity for Australia to develop revolutionary treatments that will not only be more effective at curing some mental illnesses but won't see patients becoming over-reliant on medication.