'Beauty for all' is one of this year's top five industry trends. In a bid to become more inclusive, Unilever is dropping the term 'normal' from its products and advertising.
Beauty that caters to all, irrespective of body, hair, and skin type, has quickly become of urgent importance to brands in 2021.
Championing this new era of inclusivity, these brands have changed their advertising, upgraded product formulations, and shifted their social messaging in an effort to meet the needs of consumers feeling excluded by the industry due to their age, gender, or race.
Spearheading this ever-growing movement is Unilever, a multinational conglomerate which owns a number of well-known companies including Dove, Vaseline, and Simple.
It announced yesterday that it would be eliminating the word 'normal' from all product labels, instead focusing on language that solely outlines functionality.
The move comes as part of its Positive Beauty Vision and Strategy to 'build a new era of beauty that is more equitable, inclusive, and sustainable.'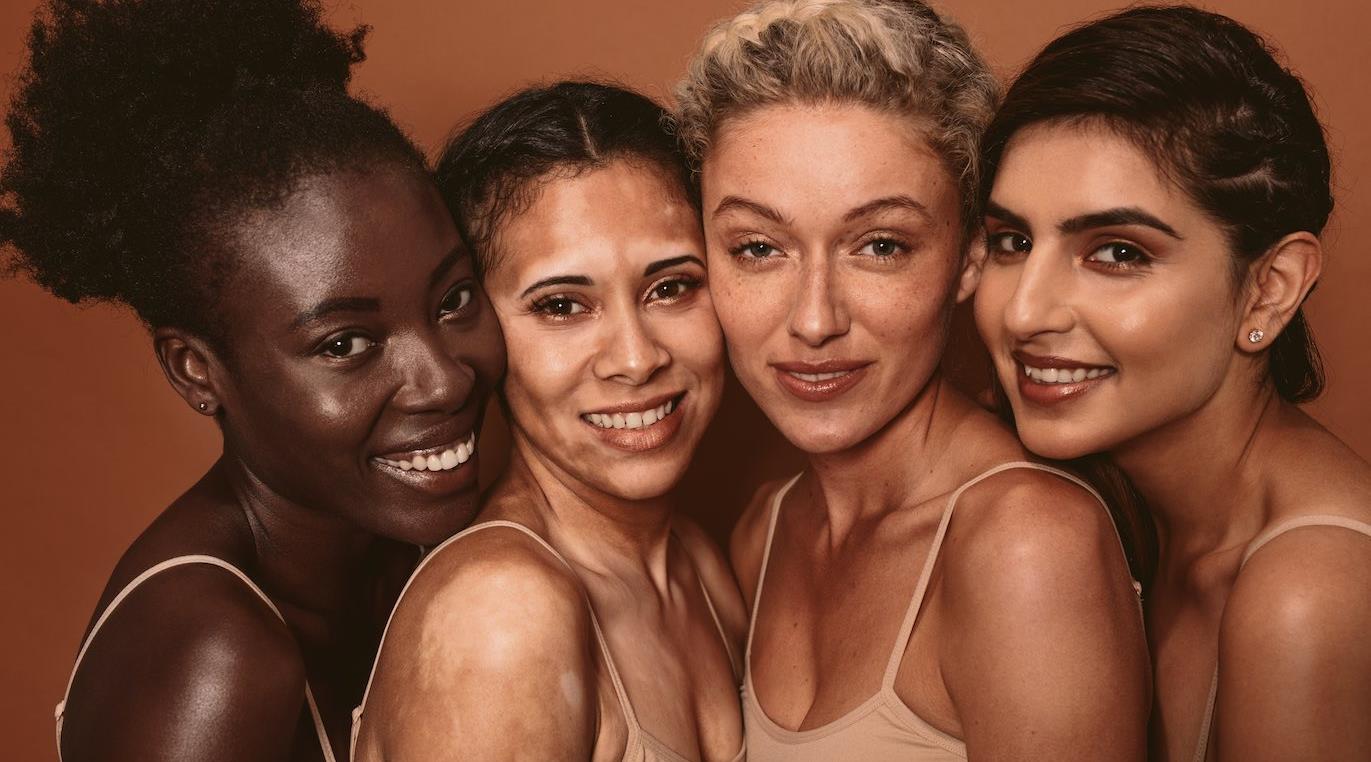 It was prompted by a recent 10,000-person study conducted across nine countries that found 56% of participants deem the industry too restrictive. One in three also added that it pressurises people into looking a certain way and contributes to narrow ideals.
In response, Unilever is to increase the number of diverse, underrepresented minority groups featured in its marketing, and will ban any digital altercation of a person's body, shape, size, proportion, or skin colour, specifically that of models and influencers paid to promote products.
'The decision to remove 'normal' is one of many steps that we are taking to challenge narrow beauty ideals, as we work towards helping to end discrimination and advocating for a more inclusive vision of beauty,' says Sunny Jain, president of beauty and personal care at Unilever.
'With one billion people using our every day, and even more seeing our advertising, our brands have the power to make a real difference to people's lives. As part of this, we are committed to tackling harmful norms and stereotypes and shaping a broader, far more inclusive definition of beauty.'