Leading the charge in regenerative innovation, the footwear and apparel company has debuted its first totally eco-friendly athletic clothing collection.
As we know from the recent IPCC report, which outlines fashion's urgent responsibility to drastically decrease its impact on the environment or risk being largely responsible for our planet's demise, the industry has a lot of work to do.
However, waiting for brands' pledges to translate into genuine action won't do us any good amid growing concerns that the Earth is well and truly running out of time.
It's for this reason that we ought to turn our attention to the businesses accelerating their climate work beyond reduced emissions, those establishing methods and materials that not only safeguard our world's health for future generations but enhance it.
One company following this trend is Allbirds, which aims to lead the charge in regenerative innovation.
A Certified B Corporation – in that it meets the highest standards of environmental performance – it's known best for working to maintain a small, tight-knit supply chain.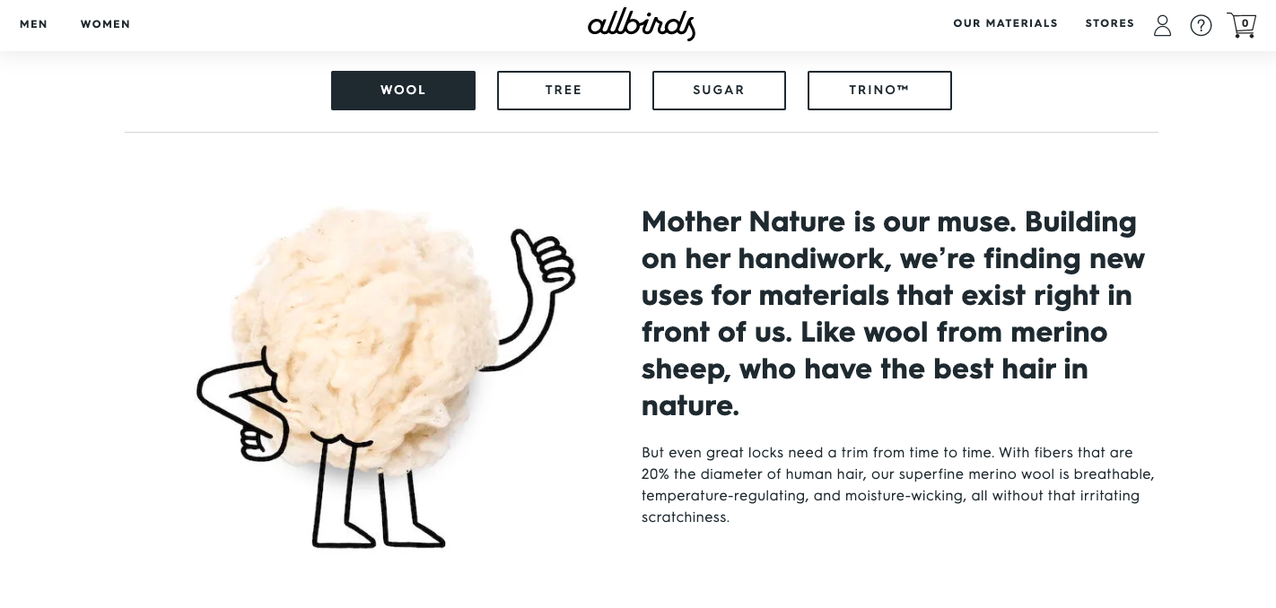 One that, hopefully, will allow it to achieve the ambitious new commitments it announced it would be adopting earlier this year. These include a near-zero per-unit carbon footprint by 2030, a dedication to clean energy, and 100% renewable sourcing.
'We really took the cradle-to-grave approach to our footprint, which includes product use, end of life, and corporate emissions,' says head of sustainability, Hana Kajimura.
'With our ambition to reverse climate change through better business, we think we should be accountable to the impact of our product even after it leaves our door.'
What better example of this than Allbirds' latest venture into the booming activewear market?
Acknowledging that it's a category dominated by polyester – global production of this fabric releases 700 million tons of carbon into the atmosphere annually which is alarming given it's used in 55% of all garments – the brand has been devising a means of manufacturing athletic clothing au natural for just over two years now.