The pandemic has caused a dramatic rise in the production of non-authentic goods worldwide, but technology is here to save the day.
Alongside the obvious surge in online shopping during lockdown, counterfeit beauty products are on the rise, specifically targeting those new to e-commerce. And, with a recent report from GlobalData which predicts that internet purchases will account for over 15% of all UK health and beauty spending by 2024, never has it been more essential to tackle this issue.
'Counterfeits always seize on opportunities for growth and with e-commerce sales booming, this is one of those opportunities,' says Daniel Shapiro, Vice President of brand protection agency Red Points. 'Globally, it's a huge business – one of the largest criminal enterprises in the world and one they're estimating will be worth $4.5 trillion in just the next couple of years.'
Although the sale of non-authentic goods is nothing new, the problem lies in the fact that Covid-19 has made it a great deal easier to deceive consumers. The current situation, which brought about a mass disruption of supply chains that retailers are still struggling to keep up with, makes for ideal conditions that counterfeit brands have readily taken advantage of.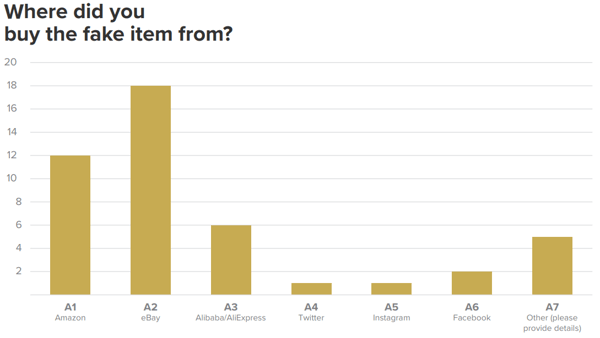 When the majority of legitimate factories were shut down and running out of stock, fake manufacturers jumped at the opportunity to slip through the cracks with their illicit production processes, avoiding official import and export channels in favour of smuggling.
'In the midst of a very difficult year for business, in which revenue loss to a counterfeiter could be more detrimental than normal, the need for collaboration among brands, marketplaces, law enforcement and customers has only increased,' adds Shapiro. 'Brands don't have to shoulder this alone, but it's not going away anytime soon, and they are going to have to set aside resources to fight it.' Unfortunately, while beauty conglomerates such as L'Oréal and Estée Lauder have dedicated legal and security teams focused on keeping counterfeit products off the market, smaller, independent companies are considerably less protected and at increased risk of losing customers.
'Having fake goods on the market can really impact a brand's reputation and the trust of its customers,' finishes Shapiro. 'If a customer receives a product that doesn't work, they're more likely to blame the brand's manufacturing than to question whether it's real or not.'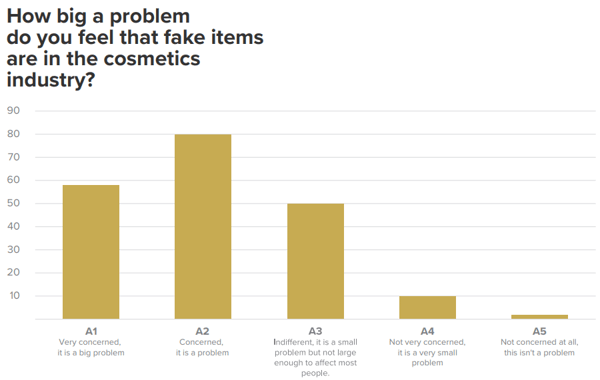 So, what's being done about it?
Fortunately, a solution has emerged. Another step towards the integration of technology and beauty, investment in blockchain and smart packaging is one potential answer to helping the industry overcome this escalating problem.
'This is where innovation is key,' says Yamina Tsalamlal, associate analyst at GlobalData. 'Blockchain allows for the tracking of the products provenance to ensure transparency. This can be used at the consumer level as well as by brands and retailers through something as simple as QR codes or specialist labelling that can easily track each step of the supply chain.'
Coupled with one-of-a-kind 'smart' packaging that's impossible to replicate, providing consumers with a means of scanning, tracing, and reviewing a product's journey is a brilliant and straightforward method of ensuring brands are protected. Plus, it eliminates the need for excessive corporate spending as is the case with eBay, which currently invests millions of dollars each year in artificial intelligence and machine learning to identify fakes.
However, this isn't an overnight fix, as blockchain remains particularly experimental in beauty and there's a lot of work to be done before the technology properly takes off. So, in the meantime, given how easily someone is able to set themselves up as a seller with very little due diligence, the onus continues to lie with the consumer to do their research.