An outlandish concept that successfully tackles growing concerns of sustainability, is being able to download and print out our garments the answer to over-consumption?
When you think about constructing a three-dimensional object from a digital file, being able to print an entire outfit might not necessarily be the first thing that springs to mind.
This new technology has been making waves across the fashion industry recently, however, provoking serious discussion around our over-consumption habits.
Originally developed in the 80s, Design for Additive Manufacturing (as it's officially referred to) is a process whereby successive layers of material are laid down in the form of liquid, powdered plastic, metal, or cement until they are eventually fused together into a physical item.
Not only does this have the potential to transform how products find their way into the hands of consumers – and has been progressively doing so for some time now, namely in the form of food, custom art, and footwear – but the environmental benefits are endless.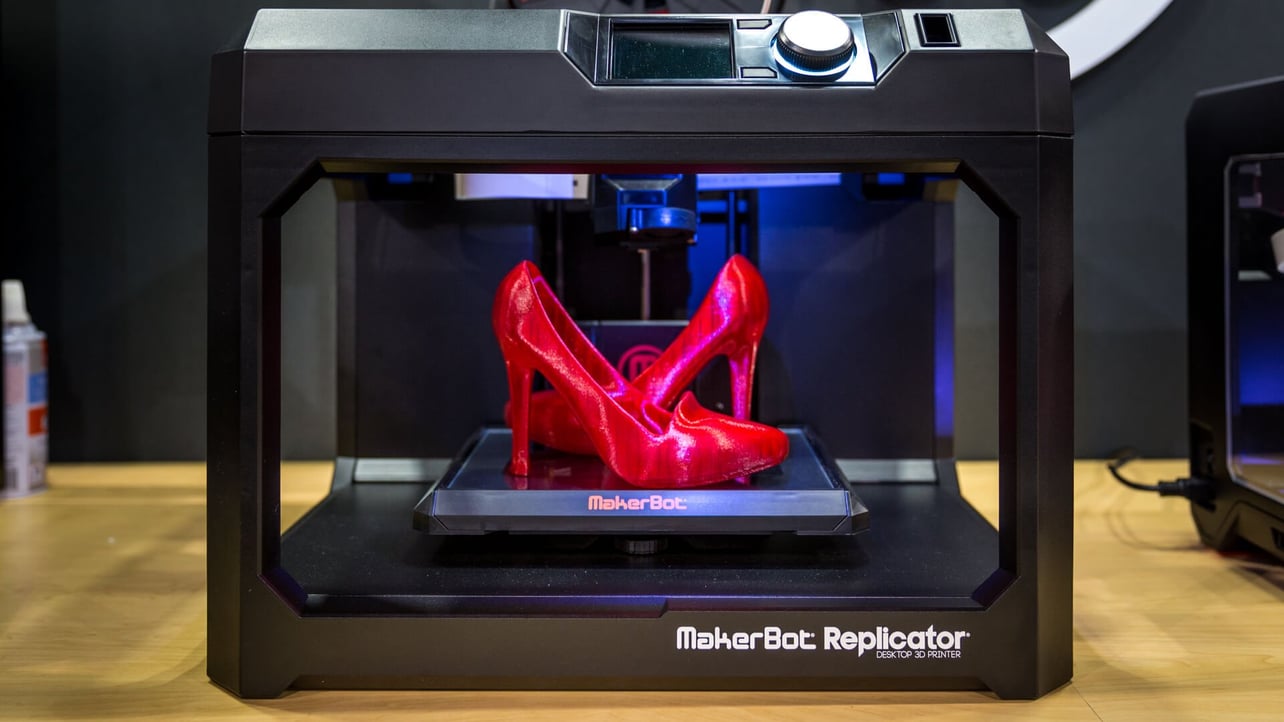 Imagine this: each week, instead of falling victim to the time-old (and often incorrect) statement that 'you have nothing to wear,' you have access to a brand-new wardrobe of clothes that fit you perfectly, align with your tastes, and are suited to whatever you have planned.
No, you're not an influencer receiving brand deals left and right, you're just in possession of a not-so distant personalised, adaptive, and sustainable reality experts believe to be the future of dressing.
It's straightforward really. Using a collection of raw materials, you can print out your favourite looks on-demand. When you need a fresh fit, you melt them down and start again. Gone are the days of ordering a bunch of stuff online only to return it a few days later, now from the comfort of your own home, you can stay up to date with the latest style or trend while keeping waste to a minimum.
The ideal – and fundamentally innovative – solution, it seems, to our toxic hype obsession, an obsession that saw one in ten Brits admit to buying clothes 'for the likes' last year.
As we continue to live our lives on social media with #outfitoftheday dominating our timelines and celebrities relentlessly touting what's hot and what's not, it may well be the answer to the throwaway culture that sits all-too comfortably alongside this.
Every second the world discards a whole garbage truck full of clothing, so if we're going to keep expressing ourselves this way, we really ought not to be doing it at the expense of our planet.
'Throw-away culture is deeply rooted in the fashion industry. If a new spring collection comes out, then what happens to the old collection?' NYC's Fashion Institute of Technology Muhammed Shahadat told Refinery29. 'One printer can be the single source of all our shopping and recycling.'