In what rights groups are calling a 'humanitarian time bomb,' close to 5,000 Venezuelan refugees have been displaced by intense and continuing battles along the Colombian border.
Home to the largest oil reserves in the world and once the richest nation in South America, just two decades on Venezuela has 'collapsed under the weight of its own corruption and the hollow promise of a socialist utopia,' says Richard Emblin, editor of The City Paper Bogotá.
The country is now facing a humanitarian crisis unlike anything ever witnessed in the continent's history, a result of uncontrollable inflation and the scarcity of goods.
'This is the most severe and fastest-growing refugee migrant crisis in Latin American history,' says EU ambassador to the UN, Walter Stevens. 'There are estimates also that it could further increase if the situation does not change.'
Striving to escape widespread violence and economic turmoil, over 5.4 million Venezuelans who were able to leave have fled their failed state, leaving behind their homes and families in search of a better life across the border.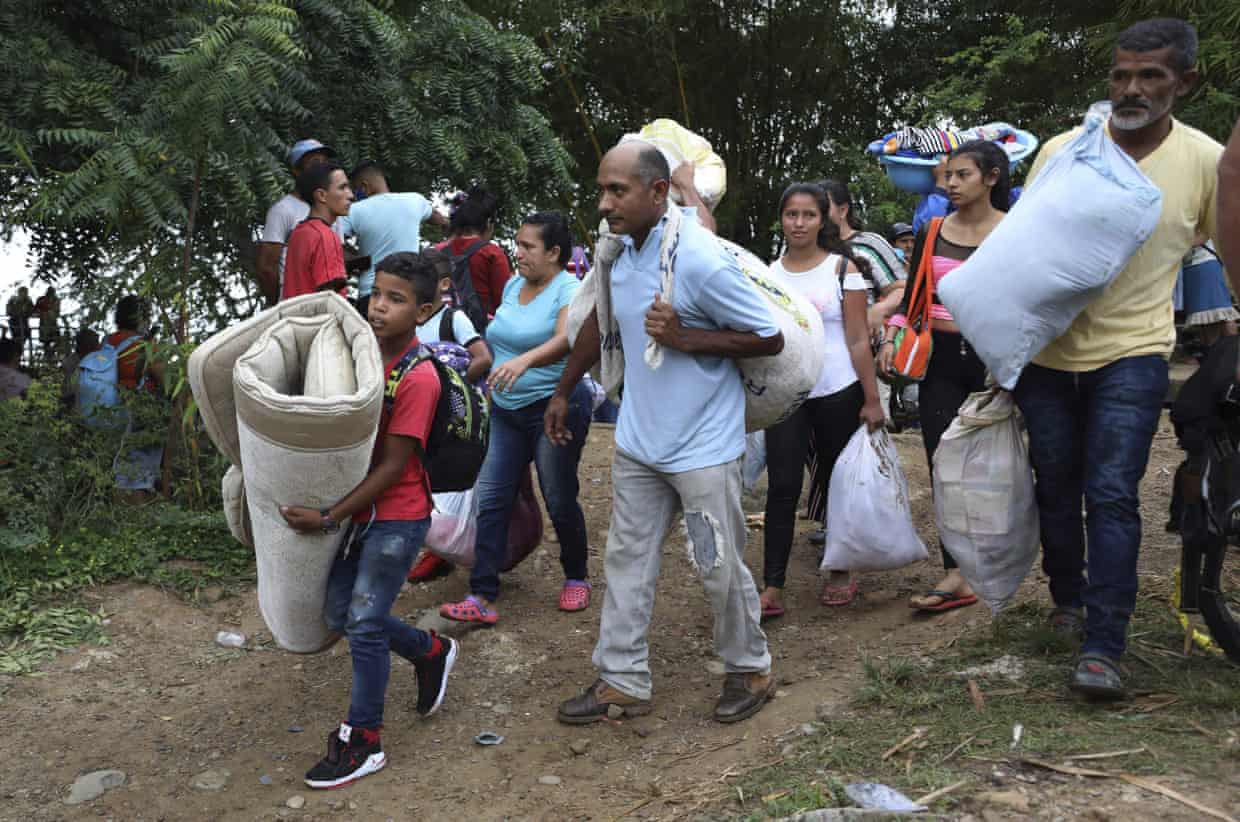 Unfortunately, this staggering figure was recorded prior to the pandemic, the likes of which has further exacerbated the already deplorable conditions for Venezuelan migrants.
In March 2020, following the implementation of harsh yet crucial restrictions to fight the outbreak, displacement soared on the back of limited access to health and sanitation, compounded by heightened levels of job insecurity, overcrowding, and precarious living environments.
A year later and the most recent blow is a clash between the Venezuelan military (FANB) and Colombian rebels which has displaced an additional 5,000 people.
These intense and continuing battles were launched by Venezuela's socialist government on its borders against a group of remaining leftist fighters from the now defunct Armed Revolutionary Forces of Colombia (FARC).
According to Vice, the region has long been a 'hotspot in a simmering conflict between various armed groups and state actors from both countries,' but this marks the first time Maduro has initiated such a direct attack against Colombian guerrilla gangs.
So far, six Colombian fighters have been killed and 39 taken into custody. Two Venezuelan soldiers have also died in the operation.