A devastating humanitarian crisis is unfolding in the country of 1.36 billion as it battles against a record-breaking wave of Covid-19 that's overwhelmed hospitals already working at full capacity.
Only now is the world beginning to understand exactly how seriously a new wave of Covid-19 is ravaging India and its 1.36 billion residents.
During the last fortnight, the second-most populous country on Earth has seen cases surge to an incomprehensible level, one that even local medical professionals could not predict. It is now the global epicentre of the pandemic.
At present, there are more than 16 million Indians reported to be suffering from Coronavirus, with 330,000 of these cases recorded on Sunday alone, which is comparable to the US at its peak.
The numbers, however, are thought to be considerably higher than what has been documented so far.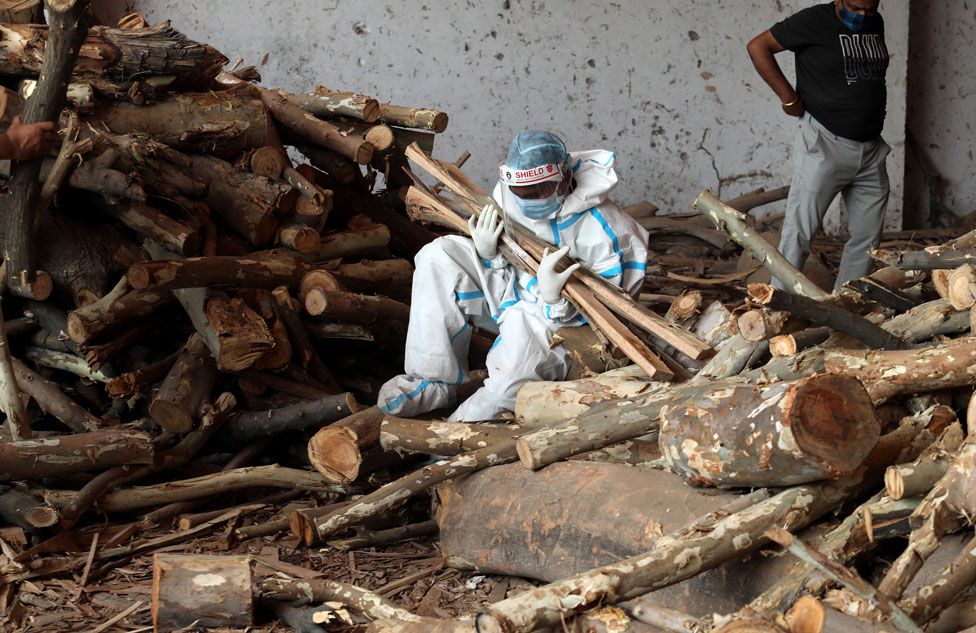 While the test positivity rate is currently around 18% – well above the WHO threshold of 10% – there are concerns that positive cases are being missed because of a lack of testing capacity and high-quality real-time data that gives an informed picture of the tragedies taking place.
Today, the death toll hit 200,000. It's a catastrophically high figure that's rising on a steep trajectory.
This is largely due to ICUs being completely overwhelmed, a critical vaccine shortage, and the extremely limited availability of necessary oxygen supplies that's left Indians gasping for their last breaths in crowded streets and at the gates of hospitals already bursting at the seams.
'People are watching their loved ones die while waiting for a hospital bed and then they aren't even given proper burial rights,' explains an Instagram post urging for immediate collective action. 'Patients are being confined, two to a bed. They're the lucky ones.'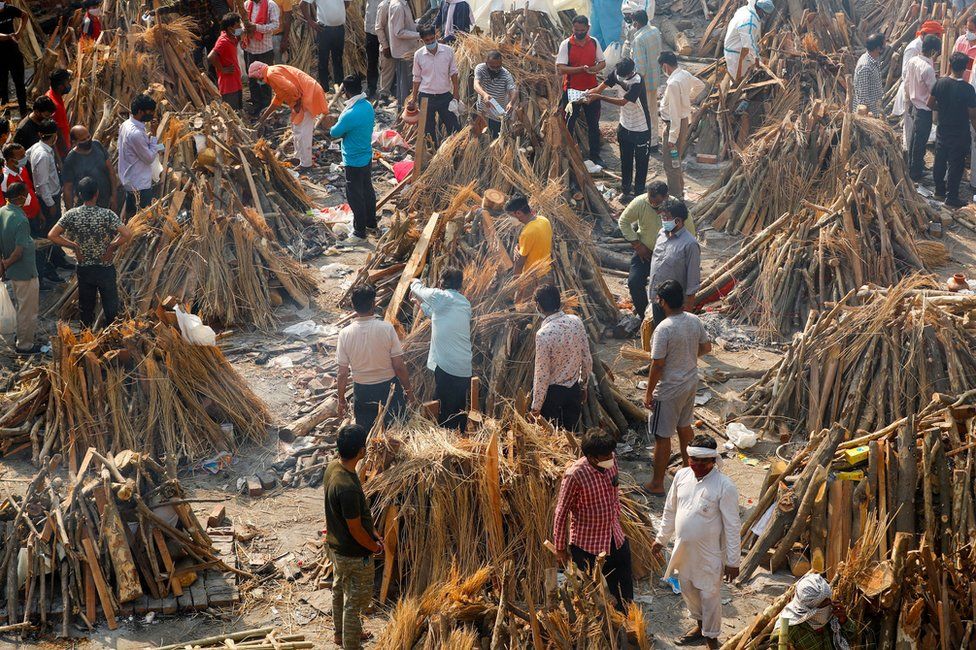 Working at full capacity, no healthcare system can cope with this deluge of patients and the dire circumstances have amounted in round-the-clock mass cremations.
Stories of this are numerous, with harrowing scenes of bodies burning on pyres across India's cities beginning to circulate online.
In Delhi, workers have been forced to build makeshift crematoriums in parks and other empty spaces. There is no doubt that a devastating humanitarian crisis is unfolding, one so calamitous that it provides insight into what full-blown biological warfare looks like.
It's set to push India's economy back twenty years and is a sharp reminder of the importance of strategic policy and a healthy balance of power to encourage stability and peace.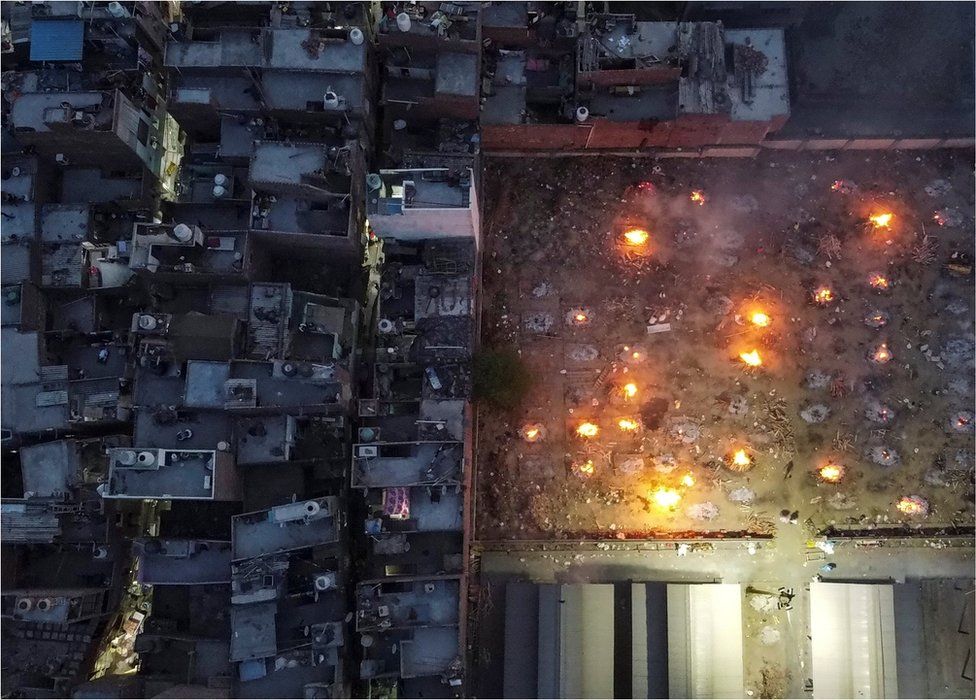 'India encapsulates over 15,000 years of recorded human history and has endured everything from famine to invasion to colonisation,' continues the post.
'We might be at the end. This might be the thing that does us in.'