After years of reports that the South Asian island's gentle giants have been cruelly mistreated and even killed, the country is rolling out new rules to save them from further exploitation.
Last January, the BBC reported that a record number of elephants – 361 of the 7,500-strong population – died in Sri Lanka during 2019. Though killing them is illegal, most deaths were caused by human activity.
Namely the South Asian island's booming tourism industry which, pre-pandemic, would see hordes of travellers flock to the nearest safari for one 'must-do' bucket list item: elephant riding.
This form of entertainment, which has often been met with significant condemnation from a variety of organisations such as the Humane Society of the US and Association of Zoos and Aquariums, is hugely popular.
Dozens of these gentle giants are kept in captivity year-round (or 'sanctuaries' and 'orphanages' as they're touted) specifically for the lucrative income they provide.
What's lesser known of, however, is the cruel conditions they're subject to.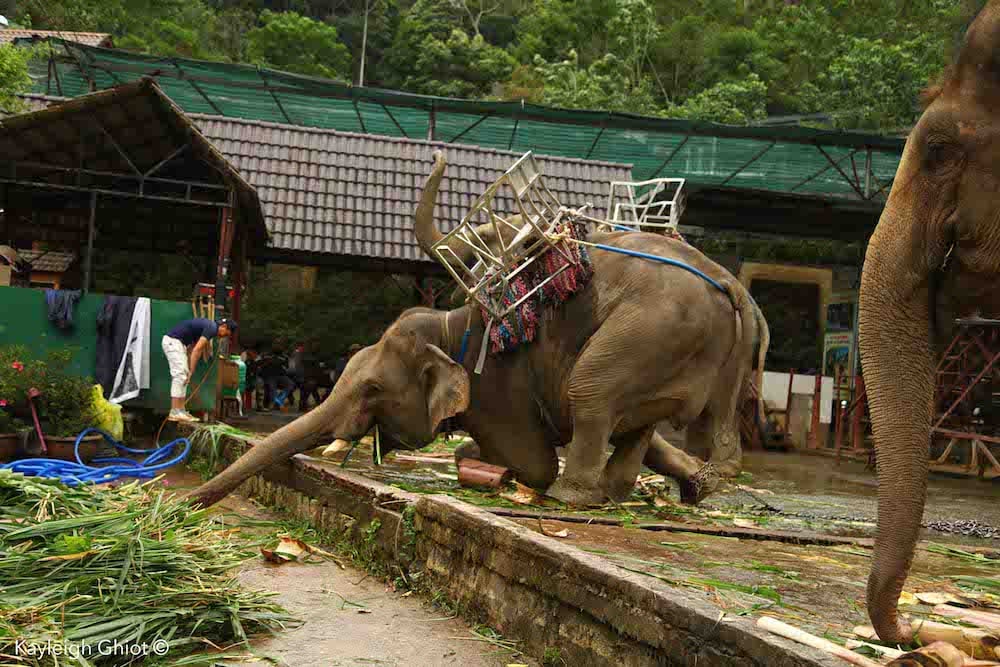 'The welfare standards in most elephant venues are quite poor,' says Liz Manning of Intrepid Group, referring to a 2017 study that brought to light instances of abuse the creatures undergo when they're taught to carry people.
'Over the past 5 years, media coverage on the issue has grown and an increasing number of travel companies have followed suit in removing these experiences from their trips.'
As alarming as this is, elephants are also an integral part of Sri Lankan culture.
Because many wealthy locals keep them as a symbol of status, they feature in the country's festive events and – as absurd as it may sound – are driven drunk.
Alongside the numerous findings of their exploitation for tourism, it's this recent discovery that prompted State Minister Wimalaweera Dissanayake to introduce a new animal protection law, one that will ensure their well-being and regularise their registration.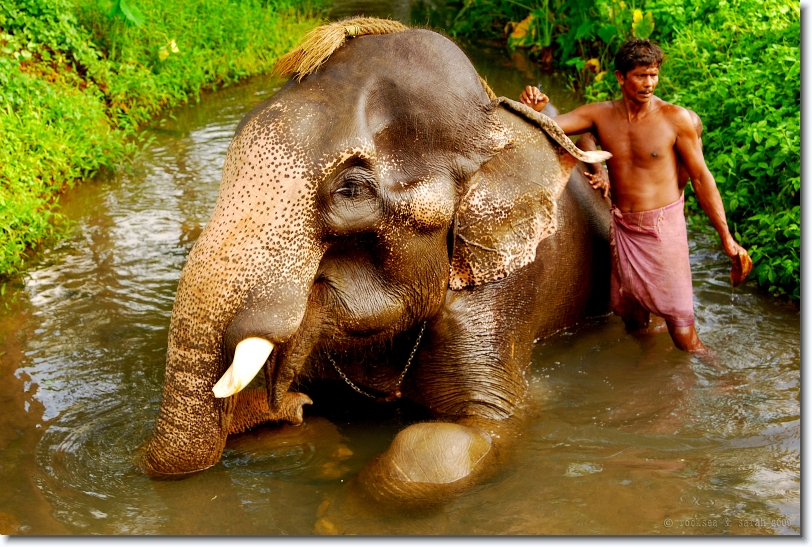 'The person who owns or has the custody of such elephants shall ensure that the mahout (rider) is not consuming any liquor or any harmful drug while employed,' he said.
The measures also include banning baby elephants under the age of two from working, instead keeping them with their mothers, assigning each elephant a biometric identity (a photo card with a DNA stamp), and restricting their use in logging.
Taking aim at elephant tourism in the country, the notice adds that only a maximum of four people can ride on an elephant at one time, and they must be seated on a well-padded saddle.
Using them in films or media will be forbidden, and each elephant must go through a medical check-up every six months as well as a mandatory two-and-a-half-hour daily bath.
With the ultimate goal is to prevent them from dying as a result of poor working environments and decrease human-elephant conflict fatalities, those who disobey will have their elephant seized by the government and could face a three-year prison sentence.