A tweet from Beijing's embassy in the US claiming detained Uighur women are no longer 'baby-making machines' has been condemned for misrepresenting genocide and forced sterilisation. 
Twitter has deleted a 'dehumanising' post from Beijing's embassy in Washington DC claiming that Uighur women held in internment camps in China's north-western Xinjiang province had been 'emancipated' and were no longer 'baby making machines.'
Taken down on Saturday morning for violating the platform's rules against dehumanisation of a group of people based on their 'religion, race, or ethnicity, among other categories,' the Tweet was pulled directly from a linked article published by state mouthpiece China Daily.
'Studies show that in the process of eradicating extremism, the minds of Uygur women in Xinjiang were emancipated and gender equality and reproductive health were promoted, making them no longer baby-making machines,' it read. 'They are more confident and independent.'
Though China has been repeatedly accused of using inhumane yet systematic birth control practices like regular pregnancy checks, mandatory abortions, and unwanted IUDs on Uighur women, the attached article denied all allegations of forced sterilisation and instead celebrated a decline in birth rates within the autonomous region.
The likes of which, according to a recent unpublished study by the Xinjiang Development Research Centre, is due the eradication of religious extremism.
It also refers to 'family planning policies' being implemented across Xinjiang and notes that the population transition at present is the 'voluntary choice of local residents freeing their minds and paying more attention to both gender equality and reproductive health.'
Contradictorily however, an investigation launched by Associated Press last year uncovered that a 'climate of terror' had been created around having children, with Uighurs themselves stating they were threatened with being locked up for producing too many offspring or had to pay hefty fines for violating policies.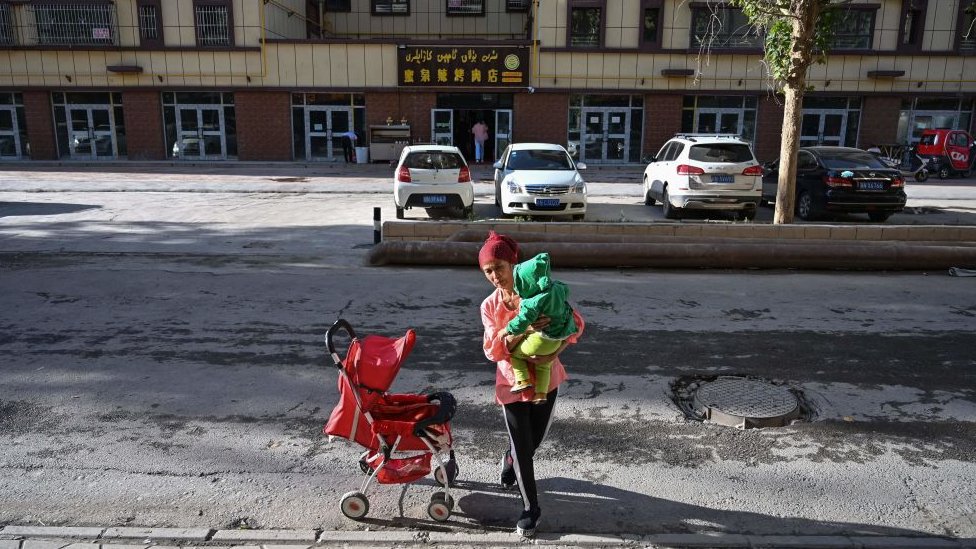 It also picked up on the fact that an unprecedented and dramatic drop in birth rates (a collapse of more than 60% between 2015 and 2018 based on government statistics, state documents and interviews with 30 ex-detainees, family members and a former detention camp instructor) had transformed Xinjiang's population from one of China's fastest-growing regions to its slowest.
Another report revealed that former detainees said they were given injections that stopped their periods or caused bleeding consistent with the effects of taking birth control drugs.